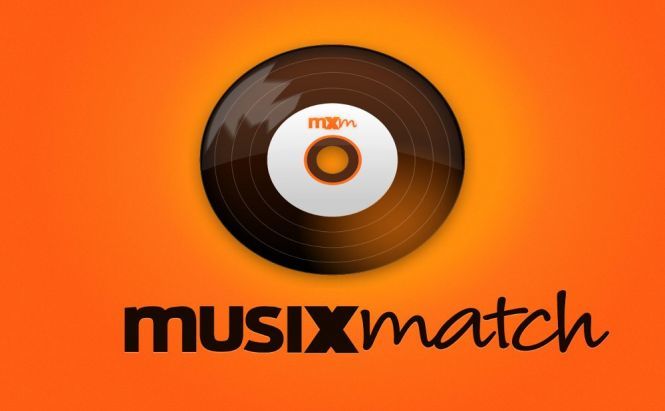 A Music Player App To Win Your Heart
There are a few programs on my desktop computer that I cannot imagine my life without, same goes for my Android phone. And one of those programs is musiXmatch – a music player with myriad of options for customization and an extremely comfortable interface. In fact, this app replaced two other apps, and I do not even remember their names anymore, but they are quite popular! So read on to see for yourself why this app is worth checking out.
MusiXmatch is available on Google Play for free but that version will include ads. To get rid of the ads you can buy a very cheap subscription plan, but overall they are not too annoying, unlike in many other apps. The plan I got is about 5 dollars a year and I believe these money is well spent. In short, buying the subscription is optional, but I recommend you to do if you like this app.
Main Menu and Favourites List
Once you've installed and went through the initial setup of the app, you will be taken to the main tab and presented with four icons as your choices: My Music, MusicID, Favorites, and Store. To my surprise, "Store" is a place to handle your app subscription business and purchase additional add-ons versus a place to buy music online. I guess, once it is more popular, it will be forced to add a store to successfully compete among other music player apps. The next one is "Favorites" and it is supposed to keep all lyrics to your favorite songs at hand. I did not have the pleasure of using this feature yet, but I can see its great value to the hardcore karaoke fans – besides having the list of your favorite songs and not wasting a second on picking your next performance peace, you can also quickly review the lyrics before going on the stage and rocking the stage like a superstar.
Identify Interface
The other two choices, the top icons are the ones I would like to go in-depth about. I assume most of you have used Shazam or SoundHound or other similar apps to look up the track's name and artist of a mysterious song playing at some party, at a store, on the radio, or at a club. MusicID does exactly that. It looks up tracks from online music database using music's fingerprints, but it does not have all the unnecessary features like the similar apps do. You are literally presented with a large centered button to start music recognition and if you swipe to the right screen, you can also review your history of past recognitions or see which tracks are queued to be recognized. Those pending tracks will automatically be identified once you are connected to the Internet. What else could you ask from this feature? That's right, nothing more is needed! Move on.
"My music" is a navigation pane for your music collection. Albums view is the first tab you will see, but by swiping to the right, you can access your tracks using other sorting criterion, like Artists, Folders, Track's, and Playlists. Each of the entries on those tabs have a little triangle icon to indicate additional options. Those options can be very handy when you want to permanently delete a track or fix album's art or add a track to one of your playlists. In fact, having those file management options in MusixMatch made my file explorer apps nearly obsolete.
Albums and Folders
The core of this app is its music player. Once you select a song, you will be taken to a screen with a large area for song's album art and lyrics and a smaller one includes all the controls you need to skip, rewind, or pause your music. The tracks are displayed only when the Internet connection is available. The lyrics come in two flavors – those that are synced by other users like you to the track playing and the static texts. The latest app builds include a special button on the top bar especially designed for the karaoke fans. It amplifies your microphone and attempts to remove artist's voice, so you can play-pretend to be a superstar. Some of you might find this feature amusing, some of you, like me, will never use it.
We all come to expect a great flexibility and customization from apps we use. MusiXmatch comes with a great number of options that you can tweak to your liking. I am, and most of you will be, comfortable with the default settings, but it is always good to know that you have options.
Settings
Well, this app is great and it is worth of your attention! However, there are a few features that I would like to see in such applications are missing from this one. For example, I'd like to have an option to skip a track by violently shaking my phone or an ability to purchase the recognized tracks in my MusicID's history or do all the thinking for me… but for now, it is the best music player I've tried and I highly recommend you to try it out for yourself.