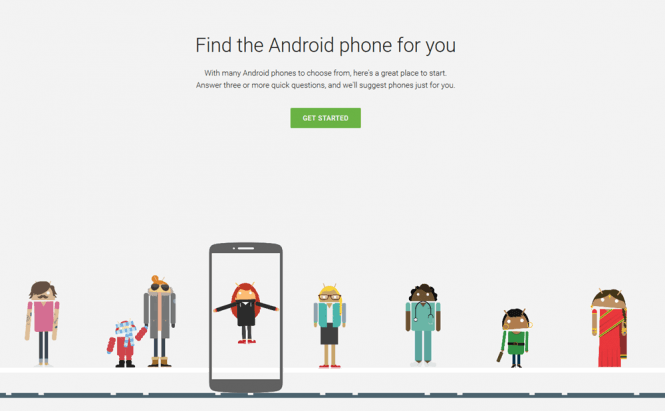 Google Rolls out a Tool to Help You Choose a Phone
There are many companies which make Android-powered phones, and most of them have much more than just one model currently on the market. This is why a lot of people have some trouble when trying to decide which smartphone they should purchase. Good news is that Google has recently created a phone picking tool on the Android homepage to help them out. No more calling your friends for advice and no more wasting time trying to decide among features you're not sure you fully comprehend.
Features Selection
The way this works is pretty simple: all you have to do is go to the website, click on the Get Started button, and select the features you're looking for in a phone. There are 12 categories to choose from and most of them have follow up questions to help the tool better determine your needs. As far as I've seen, you need to choose at least three features to see any results but the more details you provide, the more precise the products choice will be. Additionally, the results can be sorted by their price (high, medium, low), size (small, medium, large) or carrier (AT&T, T-Mobile, Sprint, Verizon). Furthermore, you can also choose to see only the most recently launched phones.
Results
What I really liked is that once you've decided which phone to buy and clicked on the Shop Now button, you can either go to the online store offered or send the details of your purchase to your own e-mail and then take them to your local Android partner. This is great as it gives you the option to find better deals or have other options in case the listed companies don't have the respective model in their local stocks.
If you're interested in checking out Google's Android phone picking tool, you can do so by clicking on this link.