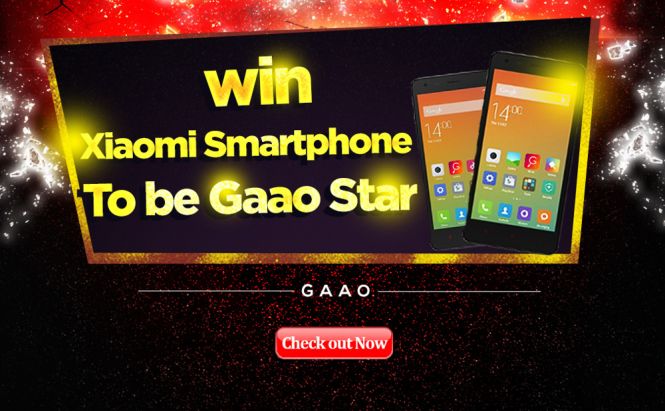 New online karaoke singing contest
Today, a new and rather intriguing singing contest has begun. It's called "Let me Gaao with YOU" and actually feels rather unique. The contest focuses on duet singing and is based on the special application "Gaao Bollywood & Hindi Karaoke" which, naturally, lets you sing Hindi karaoke.
Participation is pretty simple. All you need to do is download the Gaao application, pick a song that can be sung in a duet and sing it with somebody. Of course, you first need to find a partner. The competition starts when you share the song using the app's built-in feature and invite people to share your entry to the contest - don't worry, it won't affect your privacy, since Gaao is for Gaaoers. The more shares on Facebook and Twitter you get, the higher is your ranking.
It's not prohibited to record several songs. You should, however, remember that you have to sing yourself, avoid illegal topics and content, as well as be patient, since the final ranking results will be published on April 24.
There are five prizes for top ten contestants:
Top 1: Mi Redmi 2 Prime 4G (16GB)
Top 2: Rode VMGO Camera Microphone Super-Cardio
Top 3: Evidson AudioSport W6 Earphones with Mic Black
Top 4: Avengers Captain America Earphone
Top 5 - Top 10: Amazon E-mail Gift Card
As you can see, the contest is rather generous. Anyway, it wouldn't hurt to try and sing a little karaoke. Who knows, maybe you have the talent for singing Hindi that will get you a nice gift.