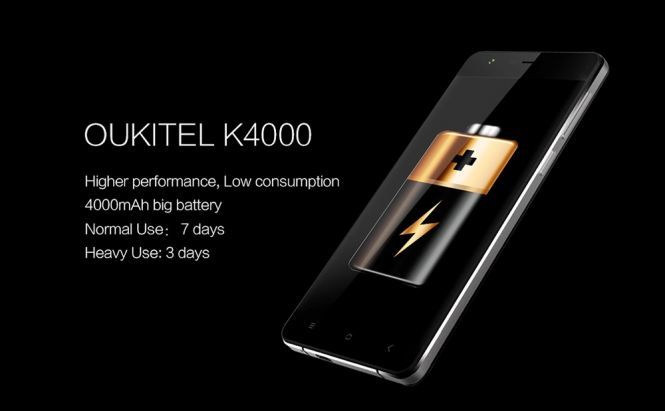 Oukitel K4000 – a smartphone that can last for a week
The market of durable smartphones is growing, and today we have another representative of the segment, manufactured by a Chinese company Oukitel. The brand has become quite popular in Asian countries, and recently, the company revealed its upcoming smartphone dubbed OUKITEL K4000.
Apparently, the device is not that tough as some of the smartphones we covered before, but it is still solid enough to withstand a blow of a hammer or survive after being run over by a car. Moreover, it has a 4000mAh battery, which allows for a week of "normal use" or 3 days of "heavy use", which is also quite impressive. Full specs and the pricing of the K4000 are yet to be announced. Meanwhile, you can enjoy the crush test video below.
Personally, I guess that the OUKITEL K4000 will be a mid-tier smartphone with capabilities close to the previously announced OUKITEL U6, which has a secondary e-ink screen, two cameras (13MP Rear, 5MP frontal), 6GB of RAM, Quad Core 1.3GHz processor, dual SIM and 4G LTE support. The U6 can be pre-ordred for $239.99 on GearBest, so I'd expect the K4000 to have a similar price tag. But it's better to wait until the official rollout. If you wish to learn more about OUKITEL and other devices of the company, visit the official website.
Source: Oukitel