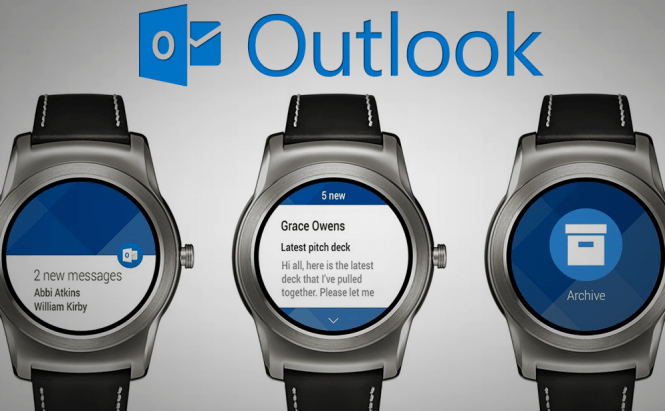 Outlook for Android now has Android Wear support
I've got some good news for those who own smartwatches: Microsoft has just updated its Outlook for Android application with support for devices powered by Android Wear. As far as I'm concerned, I think that it was about time they brought this functionality over to Android, since it has been available on iOS for almost a year now. At the moment, the update is still rolling out, so, if it hasn't arrived yet, you will need to wait one or two more days.
So, if you're the owner of an Android Wear smartwatch and you're also using Outlook, starting today, you'll be able to check your notifications and read the emails that you received directly on your wrist. Furthermore, you will also have the possibility to reply to emails using just your watch, either by selecting one of your prerecorded responses or by using voice commands and dictating the reply. If you're interested in getting this latest update, you will need to go to the Google Play Store and look for the 2.1 version of Microsoft Outlook.
Recently, the IT giant has put a lot of effort into enhancing Outlook by creating a new premium service, adding new calendar features to the mobile versions or flagging unsafe emails for the Office 365 subscribers, and this is great for the users. In case you like using Microsoft's personal information management tool, you might also enjoy reading our previous article: "Best tips for Outlook users".