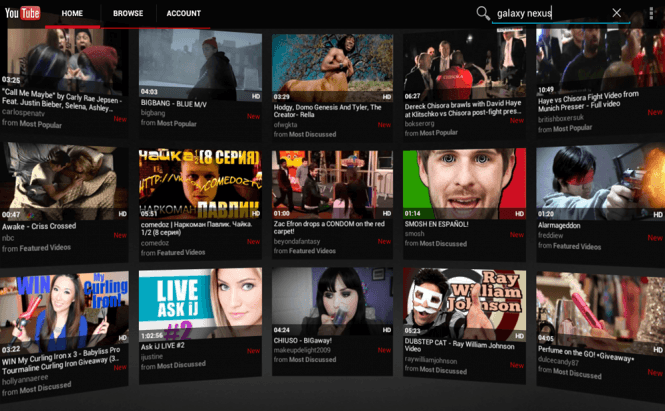 The New YouTube Update Adds Material Design and Search Filters
Since the launch of Android Lollipop, Google has been trying to update all of its apps to take full advantage of the capabilities offered by the new operating system. As a part of this trend, the YouTube application for Android has gotten a few improvements.
This YouTube update brings two major improvements, and I honestly can't tell which one is more important. Let's start with Material design as it will be the first one that the users will notice. If you are unfamiliar with the term, the simplest way to describe it would be "the new look of the Android devices". It provides a more stylish and more realistic (physics-wise) graphical user interface for the operating system, and now the YouYube app has been refurbished with a "Material design" UI.
The other huge enhancement is the addition of filters for your search queries. Although this functionality was already available for PCs, the Android version of the service didn't have it, thus making things much more complicated than they needed to be. From now on, every time you want to search for a video, you can also add in special conditions like length or the quality of the video to narrow down the search.
Another interesting thing I've found out is that the YouTube app for Android has introduced offline video playback capabilities. Wait, don't get too excited just yet. At the moment, the option to watch YouTube videos, even when you are not connected to the Internet, is only available in India, Indonesia and Philippines, and I doubt Google intends to expand it any further than this any time soon.