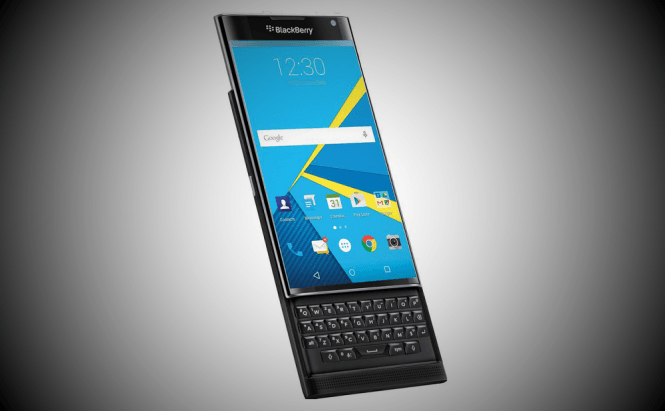 The PRIV is the first Android handset from BlackBerry
The new BlacBerry Priv (formerly known as the Blackberry Venice) is finally out and can be purchased in the US for $699 or $249.99 with a two-year AT&T contract. The sales in other countries are to start within a couple of weeks. So is there anything special about the smartphone, except for the physical qwerty keyboard, that makes it worth the money? Well, see for yourself.
As it was previously announced, the PRIV (which stands for privacy and privilege) is running the stock version of Android 5.1 Lollipop with several exclusive features, including the BlackBerry Hub – the app that puts all your communications in one place; a security app called DTEK, that monitors the changes to app permissions and other things, helping you to maintain full control over your phone's privacy; and default encryption. Moreover, if you don't like the idea of using the qwerty keyboard, the phone also has a decent virtual keyboard which also feels quite nice on the large 5.4-inch dual-curved screen. The handset is capable of working for over 22 hours of 'mixed use' on a single charge with the battery capacity of 3410 mAh. The PRIV has a nice 18-megapixel rear camera with dual-LED certified by Schneider-Kreuznach optics, although the 2-megapixel secondary camera, probably, won't satisfy the selfie-addicts. The phone also has 3 GB of RAM and 32 GB of internal storage, expandable up to 200 GB with a microSD card, which is very nice for a flagship device, as for some reason smartphone manufacturers today tend to limit the storage space.
If BlackBerry PRIV caught your attention, make sure to check it out on AT&T or on the official BlackBerry website for full specs and exact pricing in your region.