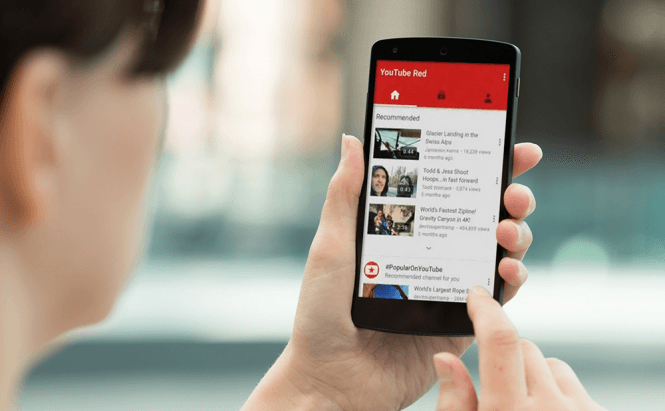 YouTube for Android to add fast forward and rewind functions
After recently launching an ad-free subscription service called YouTube Red, Google is now finally ready to improve the functionality of its YouTube app for Android. Version 10.43 of the application has already started rolling out to some users and brings with it some interesting capabilities such as the ability to fast forward or rewind the content that you are watching. Unfortunately, at the moment, this functionality is only theoretic: even though the app's code embeds these functions, it will probably take a server update from Google's side for them to actually work.
Beside adding the fast forwarding and rewinding features, the latest update to the YouTube for Android application also brings a few minor changes which are mostly design-related. When you get the new version of the app, you will probably notice that some menus look slightly different, the UI elements from the videos have been rearranged to be closer together and the Playlist feature is now a little bit more colorful.
A big question for me is if this new functionality will be available for all the app's users or only for the paying subscribers of the YouTube Red service. If I were to take a guess, it would make more sense to only enable fast forwarding for YouTube Red members, as they don't see ads anyway, so the company doesn't risk losing any money no matter what content the users skip. At the moment, Google hasn't made any official comments about this topic, but I will update you as soon as I have some new information.