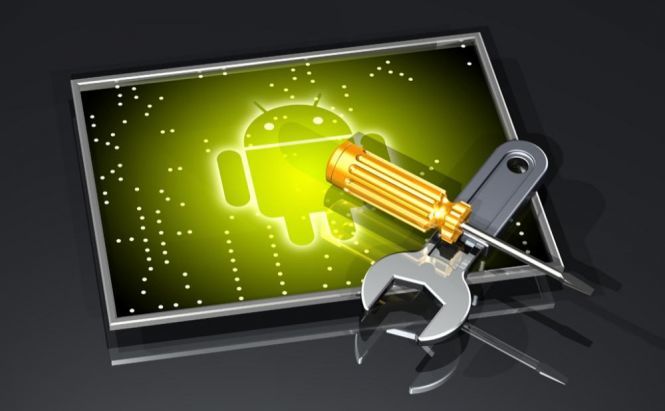 Top 5 Data Recovery Apps for Android
Any of us has ever dealt with data loss, was it because of memory card formatting, data corruption, or upgrade failure. Still, every time you accidentally delete a photo album or perform a factory reset by mistake, it's nine times out of ten, you're close to make away with yourself. Fortunately, the Google Play Store is lavish with a good choice of solutions to almost any issue, so, if you happen to lose your phone's or tablet's data, here are the apps to step into the breach.
Dumpster Image & Video Restore
Dumpster Image & Video Restore
'The Freedom to Make Mistakes!' is the slogan the Dumpster app comes with. This free app works just like a recycle bin on your computer desktop, giving you a chance to restore any multimedia file you unintentionally delete. It can be set up to recover audio and video files, images, or documents without rooting your device and even Internet connection required. Like the Recycle Bin for Windows, Dumpster will let you preview the files you'd like to restore and will keep all the wiped data until you manually remove it yourself. Additionally, the app will also recover uninstalled APK files and provide a special lockscreen to protect your privacy.
SMS Backup & Restore
If text messages on your Android device are the matter that concerns you, then this simple utility is to help you out. With more than five million downloads, SMS Backup & Restore is a free app that will recover your SMS messages without any hassle. You will just need to select a conversation you care about the most, and the app will create a backup locally on the device so you can restore it later. Besides, the app will offer you to set a scheduled time to automatically perform backups on a daily basis, will save the file in XML format, as well as allow transferring the backup from one phone to another independently of the Android version.
Call Logs Backup & Restore
When it comes to phone wiping, it's pretty difficult to foresee what you would long for the most. The truth is that compared with any data loss, vanishing call logs may seem just a drop in the bucket, whereas for someone that could be a real disaster. The name of the Call Logs Backup & Restore application actually speaks for itself: whenever you need to recover your call history, the app is of great help. Like any similar utility, this straightforward free application will perform automatically scheduled backups, save them in XML format, thus allowing you to restore the data at any time after any failure.
WiFi Key Recovery
If you're one of those who constantly forget or lose the password their device uses to connect to a certain Wi-Fi signal, then this app should fit the bill. WiFi Key Recovery represents a free yet efficient Android tool to restore the password to any wireless network you connected to before. The only drawback is that the app works only on rooted devices, so you will need super-user permissions to figure out that sacred set of characters.
App Backup & Restore
Having a phone or tablet fall to its death can be hard on anyone, especially when you don't have at hand an efficient utility to, at least, rescue the data. Though, there are situations when you need to REMOVE a number of files or apps to boost your device's performance by saving some space. App Backup & Restore offers you a nice deal: you free up your phone's memory and delete apps that are not frequently used, while the App Backup & Restore tool backs them up and recovers at any time convenient for you. The application is free and unsophisticated in use, supports batch restore and auto backup on install, allows you to send APK files by email and share apps between devices via Wi-Fi or Bluetooth.