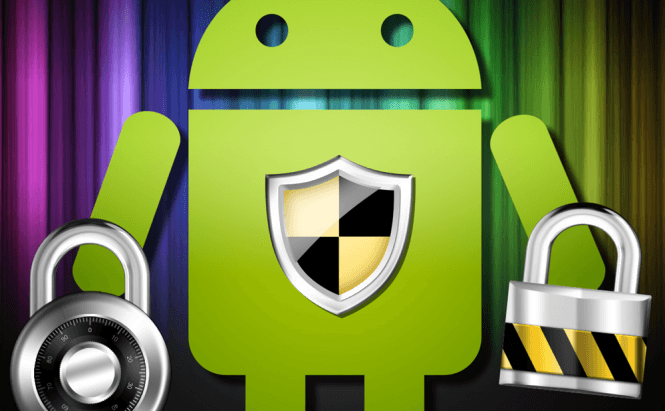 Top 5 Android Security and Antivirus Apps
Generally speaking, people have more private data stored on their phones than they actually realize. I'm not only talking about contacts, pictures or private text messages, but nowadays there are also other things such as email accounts, credit cards data and even calendar notes that you wouldn't want others to see. So, as you can see, protecting your smartphone from spyware or viruses that could potentially corrupt your data should be one of your top priorities. Here you will find five of the best antivirus apps for Android that are currently available on the market.
5. Security & Antivirus - FREE
Security and Antivirus - FREE
Let's start things off with McAfee's Android security tool: Security & Antivirus - FREE. This antivirus company has been in the game for a very long time, so they bring many years of experience to the table. Security-wise, the app itself is pretty great offering decent virus scans, real-time protection, safe web-surfing and alerts whenever you connect to an unsecured Wi-Fi point. Furthermore, the tool also provides anti-theft features including SOS messages, remote wipe, device locking, CaptureCam, tracking and locating, alarms, etc.
Additionally, McAfee's app provides several privacy-related functions which allow you to lock specific apps, filter the SMS messages you receive, stop specified numbers from calling you, or create multiple profiles. Lastly, Security & Antivirus Free offers some handy optimization features: a battery optimizer, a memory cleaning tool and a home screen widget which enables you to easily access all of the app's functions. The free version of the application is ad-supported, but that's a small price if you don't want to spend any money.
4. Mobile Security & Antivirus
Mobile Security and Antivirus
The next entry on our list is Mobile Security & Antivirus from Avast. This app protects you against viruses, informs you about app vulnerabilities and unprotected Wi-Fi networks, provides a web shield which alerts you of potentially dangerous websites and, in case you've rooted your phone, also offers a decent firewall. Just like the previous one, this application provides several anti-theft tools such as remote wiping and locking, a phone locator (works via Wi-Fi), a loud alarm or notification in case of SIM changes.
Mobile Security & Antivirus has some interesting additional functions which enable you to lock specific apps with PIN codes, manage the applications installed on your phone, measure your data transfer and backup your files. If you're willing to pay for the premium features, you will also get an ad detection tool (which provides detailed information about the ad's embedded tracking functionality), Geo-fencing capabilities, a password checker, etc.
3. AntiVirus Security - FREE
AntiVirus Security - FREE
Developed by AVG, AntiVirus Security - FREE can be a bit nosy at times, but it's one of the best antivirus tools for people who aren't tech-savvy. Besides offering good scanning capabilities, real-time protection or Internet protection, this tool is also capable of identifying any unsafe setting on your phone and advising you on how to change it. The anti-theft functions aren't missing either. The app can locate your device via Google Maps, lock your phone with a customized screen, trigger a loud alarm, remotely wipe all the data and discretely capture photos of the thief.
Additionally, AntiVirus Security - FREE offers several performance tools which I haven't seen in many other security applications. For example, the app is capable of monitoring your battery consumption, alerting you when it goes below a specified level and automatically switching to a power saving mode. Furthermore, it can monitor your Internet traffic, optimize the storage space on your SD card and kill specified tasks or processes. As far as privacy is concerned, the application can filter your messages, lock and backup your apps or block numbers that bother you. Last, but not least, this security solution provides some handy anti-phishing tools which ensure the safety of your social media and bank accounts.
2. Kaspersky Internet Security
Kaspersky Internet Security
One of my personal favorites, Kaspersky Internet Security is a highly reliable security app. This tool protects you against viruses, malware, spyware, etc. and provides an effective on-demand virus scan of your device. Its anti-theft functions include an alarm, mugshot capturing capabilities, remote data wiping and phone locking - all accessible from a web management portal. The free version of the application also offers the ability to filter the calls and texts that you receive.
Those who choose to pay for the premium version will gain access to more advanced features such as real-time protection, cloud protection, web protection or the ability to hide private data on their phones. Additionally, the tool guards against identity theft attempts by detecting malicious and phishing links embedded in the messages that you receive. One of the best things about Kaspersky Internet Security is that it has very little impact on your phone's performance.
1. AMC Security-Protector, Booster
AMC Security-Protector, Booster
Our top pick for the best Android antivirus tool is AMC Security-Protector, Booster. As far as security goes, the app provides top-notch protection against viruses, trojans, spyware and other kinds of malware, a powerful scanning engine and a handy Surfing Guard which defends you from malicious websites. Furthermore, this tool offers a kind of 'security guard', which alerts you if you connect to an unsecured Wi-Fi network, and some of the most reliable anti-phishing protection that you can find on the market. The anti-theft functionality is also present: the app is capable of remotely locking your device and sounding an alarm via SMS, as well as locate or remotely delete your data if your missing phone gets connected to the Internet.
What I really like about IObit is the extra functionality it offers. The app provides two different scanning types (simple and in-depth) to help you clean junk files, cache, privacy records, unwanted APKs, etc. and get more storage space. AMC Security-Protector, Booster helps boost your device's performance by closing all the apps running in the background and freeing up your RAM. Moreover, the tool also offers a game boosting function which makes your playing sessions a lot more enjoyable.
Powerful antivirus protection, tons of extra functions and a user-friendly UI - all in an incredibly light-weight application; these are the reasons why IObit's AMC Security-Protector, Booster is number one on our list.