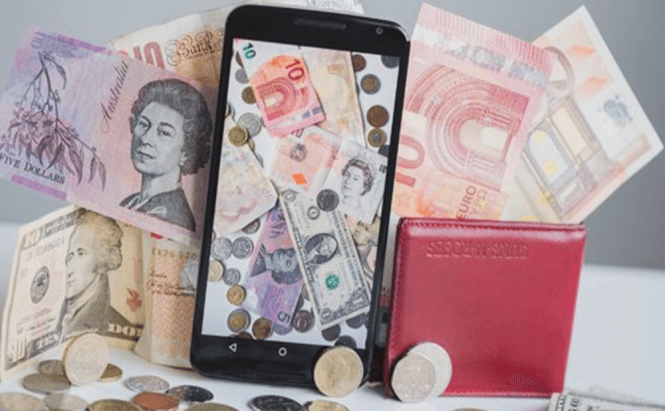 Android apps that protect your money
I think that everyone who's reading this has made some kind of on-line transaction at least once in their life. Online purchases have gone up exponentially in the last few years, and billions of dollars are being made from selling stuff over the Internet. Another important statistic is that Internet browsing and shopping with mobile devices such as smartphones or tablets is gaining a lot of ground and is actually overtaking PC usage. Just a couple of years ago phone malware was something trivial that could at most force you to buy a new device, but now users have to be incredibly careful, as attackers can steal some very important information such as your credit card number and PIN code, bank account information, social security number, etc.
Of course, there are steps that you can take to protect yourself and keep your money secure, but not many people have the tech know-how or the time (read "willingness") to take those steps, and this could be quite a big problem. Fortunately, there are a few really great Android apps that can solve many of these issues, keeping your accounts and credit cards away from the grubby hands of cyber criminals looking to steal them. Here are a couple of examples:
Android Mobile Care
AMC Security
Developed by IObit, Android Mobile Care (full name: AMC Security-Protector, Booster) is a reliable app that can keep your smartphone or tablet safe as well improve its overall performance. However, what you might not know is that AMC is one of the first mobile applications to ever take monetary transactions into account and offer protective measures dedicated to them. No, I'm not just talking about protection from key-loggers and online phishing schemes, which many similar products include, but specifically about an interesting feature called Payment Guard.
Payment Guard is a cool function which keeps an eye out for copycat apps that try to trick you into giving up your bank or card information. What are those copycat apps? Well, since modern phones have a lot of protection, many cyber-criminals create apps that look just like their poplar genuine counterparts (banking applications, shopping applications and even games with in-app purchases). These apps, which look just like the originals (with only a few subtle differences), will ask you to provide your financial information, so if you're not careful, they can trick you and compromise your accounts. As far as I know, IObit has partnerships with over 1,000 popular banking and E-Xommerce apps, so in most cases it will be able to tell when the app that you are using has been tempered with or is not the original.
Additionally, AMC checks the WiFi hotspots that you connect to in order to ensure that they weren't set up with malicious intent and offers a pretty effective Surfing Guard that makes sure you don't accidentally access websites that are crawling with malware.
BillGuard
BillGuard
Another interesting Android tool that protects your money is called BillGuard (BillGuard - Money & ID Tracker). BillGuard can do a whole lot of interesting things and is one of the most versatile financial apps I've ever seen on Google's Play Store. For starters, this application will alert you about suspicious charges, which means that whenever something breaks your shopping pattern, you will quickly find out about it. Of course, there may be a few false alarms, but if something really does happen, and you're notified in time, you won't regret having installed this app. Moreover, the tool can alert you whenever it thinks you were the victim of a phishing attack and your card data has been compromised. However, the thing I like the most about BillGuard is that it instantly catches on when your cards are used in a different location from the one you're in, which, you must admit, is a really useful trick.
Additional functionality includes the ability to keep a close eye on all your bank accounts, spending habits, etc. Furthermore, the tool can quickly organize all your charges and, in case if you found an unfair charge, you can ask for a refund with a single tap on your screen.
As I said before, there are no apps that can completely guarantee your safety 24/7, but these two applications can make it a lot harder for cyber-criminals to exploit your smartphone's weaknesses and steal your hard earned-money. And if you're one of those people who think that he or she can simply avoid online purchases all-together, just wait until the only place you find the product that you really like is the Internet.