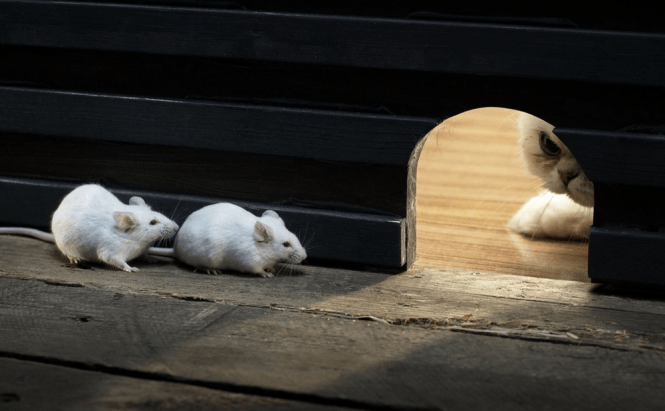 The Best Apps to Hide Apps on Android
There are a lot of situations when you need to hide certain apps on your phone. The first example that comes to mind are those banking applications as you wouldn't want everybody who has access to your phone to see what you spend money on or even make their own transactions. Furthermore, there are many times where you don't want to leave your social networking applications or media players in places that are easy to find. In case you are one of the people who feel the need to keep some of the apps on their smartphones away from prying eyes, here are some of the best tools to help you out.
Before I talk about third-party applications, I feel the need to share with you that the newer versions of Android will allow you to hide any of your apps from the Settings menu. In case you don't know it already, I'll tell you how to do it. Go to the Settings menu, choose Applications and select the one that you want to hide. When the options pop-up, tap the Disable button, and your app will be hidden. To be able to access it again, all you have to do is repeat the previous steps but this time tap Enable instead of Disable. The problem with this method is that other people may be aware of it, and they can easily bypass it.
Nova Launcher
Nova Launcher
Although, Nova Launcher is an app designed to offer you a better way to access the applications in your phone, it can also help you hide specific apps. The tool lets you customize the home screen and the App Drawer so you can completely hide the applications that you don't want showing up. Furthermore, Nova Launcher offers some really cool graphics, the possibility to customize the icons of your applications, the ability to put your drawer and desktop pages in a loop (infinite scrolling), the functionality to create your own docks and scroll through them, etc. What's really great is that the application is completely free.
Go Launcher
Go Launcher
Another app primarily designed to offer you better ways of accessing your favorite apps, Go Launcher is also capable of hiding your sensitive applications. To use it, all you have to do is launch the tool, press the Menu button (the one on your phone's case), then tap the Hide Apps option and select the items that need to disappear. Go Launcher also provides you with thousands of themes, lots of beautiful transition effects and a pack of handy widgets. Furthermore, this tool also gives you the possibility to launch specific applications using personalized gestures.
Application Hider
Application Hider
As you've probably guessed from its name, Application Hider is tool specifically designed to keep your sensitive apps away from prying eyes. The UI is really simple and easy to use so you shouldn't have any problems with it. Simply launch the app, select the items that you want hidden and Application Hider will take care of the rest. Probably the biggest disadvantage for this tool is that it only works on rooted devices, and most Android users don't want to go through all that hustle.
Hide App
Hide App
Unfortunately another application that only works on rooted phones, Hide App - Hide Application Icon is a tool that not only keeps stuff away from prying eyes, but also protects itself with the help of a PIN code. This means that even if other people know that you are hiding something, they won't be able to get to it without the password. Furthermore, another really cool feature is the tool's ability to automatically backup and restore your apps. This means that if you forget to "unhide" some of your applications before uninstalling Hide App, you can easily get them back by installing the tool once more and going to its Find Lost Apps section. Hide App comes free of any charge.
Applock Master
Applock Master
Applock Master is my personal choice when it comes to making my private apps inaccessible for other people even. To be completely fair, this tool won't hide your app, instead it will ensure that no one can launch any of them without your permission. With Applock Master you will be able to individually lock each of the apps installed on your phone with a password or with a pattern. While the tool itself won't monitor your phone's settings (so apps can be stopped or uninstalled from there), you can simply choose to lock the entire settings menu (using the application) so that no one can ever mess with your preferences. Additionally, Applock Master will also ask you to select a security question and input an answer so that you will have a way to access your content in case you forget the password or the pattern (don't laugh, it actually happened to one of my colleagues).