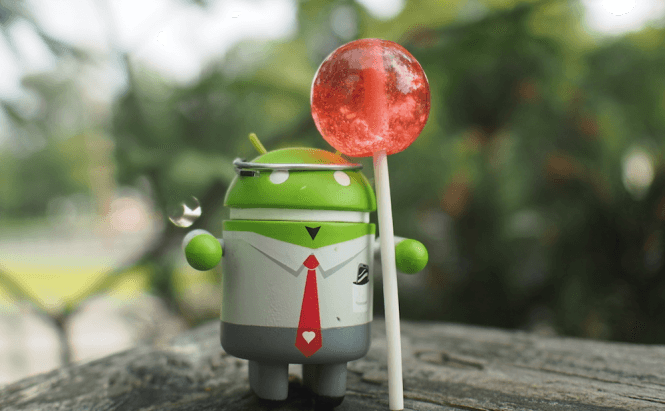 Why Android Lollipop Was Worth Waiting For
Recently launched for the new Nexus phone and tablet, Android Lollipop is one of the best operating systems for mobile devices that I have seen. Google's newest creation looks amazing, works better than ever, and has improved in all or at least most of the areas where it needed to. If you want to find what's so great about Lollipop, stick with me as I give you a tour of the most important features and improvements.
Looks
Material Design is the feature that everybody was talking about, and it's only natural since the way it looks is the first thing that you will notice. The newest version of Android offers drastic visual improvements by transforming the regular pixels on your screen into magic paper. Google's new operating system is more colorful than ever and even though a few apps still hold onto the look you are familiar to, most of them have been completely redesigned.
Convenience
Lollipop Notifications
Lollipop brings an impressive amount of convenience-related upgrades and innovations. Even stuff that you didn't know could get better got improved and rethought. Here are the most important convenience-related features:
NFC Sensor - I'm sure you've heard about Near Field Communication devices being used before, but Lollipop can do really cool things with it. Up until now, changing your phone was a really aggravating task because it took a long time to import all your contacts, messages, emails and settings. Now all you have to do is to enable the Tap And Go function, touch the two devices together and all the previously mentioned data will be automatically transferred. Furthermore, you can also use an additional NFC device to unlock your phone, pretty much the same way certain car players can be unlocked.
Multitasking - Android Lollipop's Overview feature creates cards (for lack of a better term) of all the applications you are currently running and lets you easily look through them, swipe the ones you no longer want or quickly switch between them without having to close them first.
Improved Notifications - Android was always been one the better operating systems when it came to notifications, but Lollipop takes the cake as it allows you to view and expand your notifications even while your screen lock is active. Furthermore, you can easily swipe away the ones that you aren't interest in and they won't bother you anymore. If you are worried about the privacy risks that this poses, you can either turn off this feature or set your phone to only display the title of the notification instead of giving you the full heads up. Saving the best for last, Lollipop comes with a brand new notifications' filtering system. This intuitive feature will let you decide upon the applications that get the interrupt you, while simply blocking the rest.
Better Screen Unlocking - If you need better ways to wake up your phone, now you have them. Saying the phrase "OK, Google" will instantly unlock your phone. Double tapping is also a possibility, but I only saw it work on the new Nexus tablet, not on the phone. Furthermore, if you are in a trusted environment (connected to a familiar blue-tooth or near a known NFC device) you can unlock the screen without having to go through the regular security option. Face unlock has also been improved and is now faster.
Profile Timer - One of the things that I really liked even though it's just a tiny detail is the profile timer. You know how some people silence their phones while at work or at a movie and then forget to turn it back, thus missing important / urgent phone calls or messages? This is no longer going to be a problem as you can instruct your smartphone to automatically switch back to the regular profile after a specified time period.
Battery Improvements - Even though phone batteries are constantly getting bigger and better, this doesn't mean that Lollipop doesn't come with improved power-saving features. Project Volta is a big part of the new OS, and APIs like Job Scheduler will make your battery last longer without the drop in performance that one would generally expect.
Security and Privacy
Lollipop Screen Pinning
As far as most people were concerned, Android's weakest points were related to its security and privacy issues, but Lollipop fixed most of them:
Factory encryption and SELinux - With Lollipop, the encryption protection is automatically turned on, so the data on your phone is kept safe right from the get go. Furthermore, the operating system uses SELinux to provide better protection from malicious applications targeting your phone.
Multiple Users - One of the coolest things about Lollipop is that you can now share your devices with your friends without fearing that your privacy could be compromised. This new Android OS allows you to create guest profiles so that other people can use your phone or tablets on their own terms, without affecting your settings or gaining access to your private data. Logging in with your existing profile on a different device will allow you to access your messages, contacts, photos, etc from your primary phone.
Screen Pinning - If you don't have the patience to create a guest profile, you can just as easily use the screen pinning function. This feature lets you restrict access to just a single screen or app, disallowing the user from accessing any other areas of your phone or tablet.
Since Lollipop is very new and, at the moment, available on just a couple of devices, this is all the data we have been able to gather so far. We will probably have new information once it reaches more users, so I will keep you posted about the other great stuff that we discover.