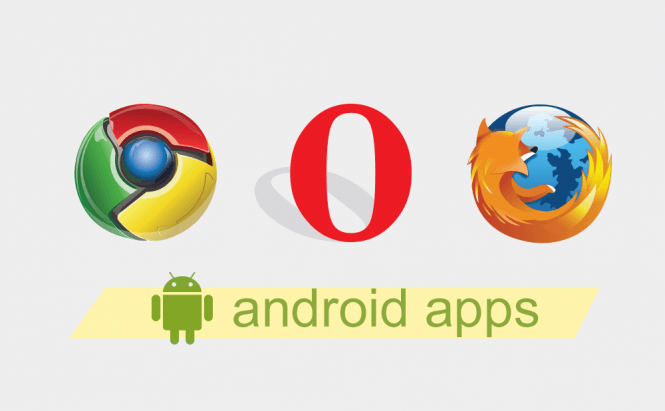 Browsers, Browsers in My Phone: Which One Does It All Alone?
As you may have noticed, we're quite keen on comparing web browsers and their peculiarities, looking for promising innovations in them. This article follows suit, and we're going to try and help you decide which mobile browser to choose. I'm not going to speak about which one is faster or uses less resources, I want to focus on usability and comfort for the ordinary user.
When we speak of desktop versions of Chrome, Firefox and Opera, we agree that despite their apparent similarity they all have some unique features. So the choice of your primary web browser usually comes down to the question of habit and comfort. I consider it to be true for the mobile versions of those browsers as well. So let's see if those are any different from one another.
Visual Side
Comparing Chrome, Firefox, and Opera for Android, there is no way we could neglect the most obvious part of these apps – their interfaces. If you look at the first two you will find them very similar: same design language, same elements (unified address/search box and tabs button). All other options are available via your phone menu button. Opera Mini stands out from the three with an interface furnished with several additional navigation ribbons: one at the top and one at the bottom. The upper bar is split into two boxes: address bar and search box. The bottom bar has navigation buttons, a tabs button, and a button to access the main menu (your phone menu button may not work here).
This is What You See First, Opening the Browsers
Tabs
Tabs are where these mobile browsers differ the most. I found their realization in Chrome to be most comfortable and novel: tabs are organized like a deck of cards, they can be piled up, and easily deleted (in a natural gesture of making a diagonal line). Another novelty is that you can add a lot of empty tabs without having to enter any target websites the very moment you create those tabs.
Firefox for Android organizes tabs in a long list, which you can scroll (the page you're currently viewing is lowered); it also asks you to indicate which site you intend to visit the very moment you create a new tab, you can't have empty tabs at all. Opera Mini does the same, but it keeps your tabs organized in a pop-up ribbon with thumbnails of the respective pages. Also, while you're looking through them, you can still see the page you're on.
Opera Mini, Chrome and Firefox Tabs' Orginization
Want to Synchronize?
There is not much to say about synchronizing these mobile browsers with their desktop counterparts. All three can do this automatically.
System Support
This is where a lot of differences can be found. Chrome is created for owners of smartphones and tablets that operate under Android 4.0 and above; so if you have an older device, you won't be able to use it. Firefox is better in this respect, it works just fine on Android 2.2 and up. Opera beats the two supporting not only Android (1.5 and up), but also Symbian, BlackBerry, Windows Phone, iOS, and even comes as a Java MIDlet.
Unique Qualities
Each of the three browsers boasts some unique features as well. Chrome has the ever so useful Incognito mode, which allows you to stay untracked while surfing the Net. Firefox Browser inherited the Do-Not-Track feature and the Awesome Screen from its bigger brother. Opera, in its turn, provides server-side data compression, saving your money when you're using mobile data. This also sometimes leads to quicker page loading.
Differences in Menu Design
Wrap-up
Back to the main question then: which of these is more comfortable to work in? My personal choice is Opera Mini, mainly because of the navigation buttons (no matter how much I enjoyed the tab listing and Incognito mode in Chrome and how safer I felt with Do-Not-Track in Firefox). But I have to admit that Opera is the least secure among the three, so ultimately you should stick with a browser that suits all your needs, not just those of comfort and esthetics.