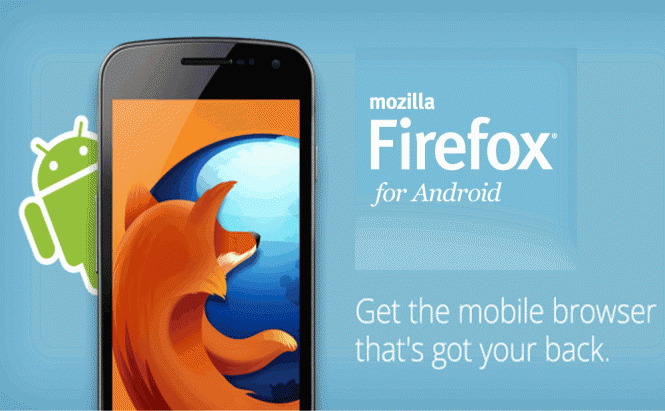 Firefox for Android Got Updated
The mobile browsers are becoming faster and faster, with their feature range widening in every new release. And the question whether to use the mobile version to check the latest news in the bus on your way to work or via the desktop browser later is becoming more habit-dependent. Mozilla is trying hard to maintain its standards and keep up with the rest of the pack: a new Android version of Firefox is now available.
The new Android version of Firefox has also a whole bunch of new features to check out. And they seem to be working, as Mozilla made their junior Firefox work faster than any other popular Android browser: it operates at almost 40 frames per second.
Firefox for Android 14.0: Frames per Second
The most significant changes to the Android Firefox include the support for Adobe Flash, the user interface redesign, the new Start Page and reformed Top Sites, Bookmarks and History access. Besides the mentioned ones, some other minor alterations were applied involving developer's new features and bug fixes. Sadly, but several known bugs have remained unresolved yet.
What do All These Words Stand For?
Well, first of all, for us users the support for Adobe Flash means that we can now watch on-line videos, play games and interact with other flash web content on our Android devices. For example, try to play Mozilla's BrowserQuest game or watch something on YouTube and make your own opinion about the browser.
The browser now features an Awesome Screen and Awesome Bar, facilitating the use of the web search, Top Sites, Bookmarks and History access. The start page of your Firefox for Android contains the thumbnails of the top visited sites, the next two tabs give easy access to Bookmarks and History. So there is no need now to delve deep into the browser options to get to your history statistics.
Firefox for Android 14.0: Start Page
On top of this, you also get the safety of Web-surf with Do-no-track feature and the default setting for plug-ins to play on the tap.
What Was Fixed and What Still Awaits its Turn?
Mozilla's team have fixed many known bugs. So, the page reload does not provoke the zoom level to increase anymore, the full screen mode for the flash videos is displayed correctly, the text viewing errors have been amended, etc., etc., etc...
Firefox for Android 14.0: Security Settings
However, there are still hordes of known bugs to fix, like GIF animation play issues when changing the image size, partial functional of forms, unexpected browser behavior when changing the device orientation and some other.
So, Is It Good or Bad?
All in all, This Firefox for Android is far better than the previous version. It is faster, safer and more functional. To my mind, it is worth giving a try: there's a whole lot of new features to come yet.