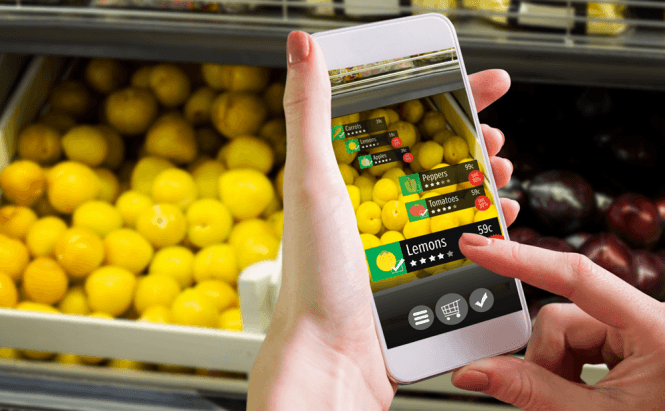 Top 7 shopping apps for Android
A necessary evil for some and a great way to relieve stress for others, shopping is a part of our day-to-day lives whether we like it or not. However, what many of you may not know is that your Android smartphone can be a great help when it comes to shopping, both online and in real life. This is why I've decided to write this article and show you seven best shopping apps currently available in the Google Play Store.
Amazon
I think everybody has heard of Amazon: it is the most popular online shopping website on the Internet, and it's got practically everything. From books to PC components to grocery products, anything you want you can find there.
Amazon Shopping
Furthermore, if you're in one of the covered areas, you can even get them to deliver the products at your door, so that don't have to leave your house. Logically, such a big entity also has a dedicated Android app called Amazon Shopping which gives you a convenient way to access and purchase the merchandise that you desire.
Google Wallet
Google Wallet
Initially designed as an NFC payment option that would compete with Apple Pay, Google Wallet has developed into something far greater, allowing you to purchase products online as well as in the real world. Additionally, you can also exchange cash with friends, which is great in situations when somebody needs a quick cash injection. Lastly, the tool allows you to manage the information on your gift cards, so that you won't lose store credit or other benefits when you're using it to make a purchase.
ShopAdvisor
ShopAdvisor
As far as I'm concerned, ShopAdvisor is one of the best shopping-helpers available, especially nowadays, when most stores have weekly 'deals' with 'huge discounts' for their merchandise. This app gives you a history of the prices for a specific product, showing you if the discount that you're getting will actually help you save money or not. Additionally, the tool also lets you compare the prices that you get online with the ones from the stores near you. Lastly, in case you want something that's currently too expensive, the application lets you define your price range for a specific item, then notifies you as soon as the prices for it reduce enough to meet your demands.
Wallaby
Wallaby
Keeping track of all the reward programs that you have on your credit cards can be quite a hassle, so remembering which card to use when you're purchasing an item can be a real nightmare. Wallaby is designed to help with this problem by remembering all of these details for you and knowing when to use specific cards for specific products. This tool will help you maximize your credit cards rewards, and let's be honest, who doesn't like free stuff?
Pinterest
Pinterest
When you're looking to buy multiple items for the same goal - computer components, clothes and accessories for an outfit or decorations for a room - being able to see all of them together can be a huge benefit. Pinterest is an app that can help you with that, allowing you to "put a pin" in anything that interests you, then helping you see all of the saved products together. The application also provides browser integration, so that you can instantly pin anything that you come across. Moreover, in case you run out of ideas, you can take a peek at what other people have pined and hopefully find something that interests you as well.
Groupon
Groupon
In case you're the kind of person who's constantly looking to try out new restaurants, bars or activities, Groupon is an app that could help you save some money. This application gets in touch with a lot of businesses and provides its users with the latest discounts available. While many of the offers that you find might not be in your area of interest, there's always something nice from time to time, so the app manages to stay constantly relevant.
eBay
eBay
Known as the top dog in online marketing, eBay is still a dominant force in its field of activity. The website's Android app allows its users to easily browse all of the products available and buy or create alerts for the ones that interest them. Moreover, once you decide to make a purchase, you will be able to track the package on its way to your location. As far as additional functions go, the app provides barcode scanning capabilities so that you can easily make price comparisons and the ability to create your own listings of items that you want to sell.
In case you want to read about other interesting apps for Android, you should check some of our previous stories such as: "Top 7 Android games that will make your hair stand on end" or "Free mobile apps to tidy up your space".