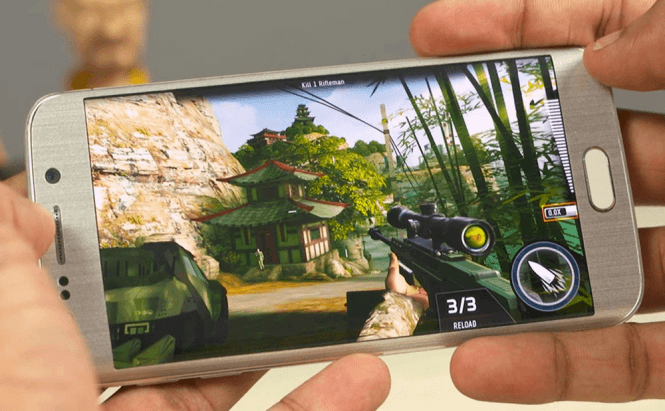 The best Android games of 2016
Android smartphones may keep you entertained for hours on end, especially if you find the right games. The only disappointing thing here is that you always need to search for new titles worthy of your attention. That's why today I've decided to save your time and compile a short list of the greatest Android games of the year 2016. Besides being positively awesome, all these games were released this year.
Pokemon Go
Although Pokemon Go is very fresh, it has taken the world by storm, beating Facebook and Twitter by the number of downloads. This augmented-reality game is highly addictive, very entertaining and even though it makes people do some crazy things, it makes you get out of a house, which is a very positive thing for a gamer. If you're interested in more details, I recommend reading Marco's article: "Pokemon GO changes reality".
Pokemon Go
MARVEL Avengers Academy
MARVEL Avengers Academy
Ever wondered how Iron Man, Thor, Captain America or Black Widow were like when they were little? Here's your chance to find it out and help them hone their skills for the never-ending fight against Hydra. MARVEL Avengers Academy lets you build your own superhero academy (under the tutelage of Nick Fury), play with your favorite avenger and battle Marvel's most epic villains.
The Sandbox Evolution
The Sandbox Evolution
The sequel for The Sandbox, The Sandbox Evolution is proving to be even more popular than its predecessor. If you don't have a God complex just yet, you should play this game as it will allow you to create your own pixel worlds or be the bad guy and destroy the entire universe. The Sandbox Evolution features a captivating 15-levels campaign, but it's still fun after you finish it as you can create independent worlds and share them with your friends online.
Crashlands
One of the most fun games that I've played, Crashlands surprised me by its lack of in-game purchases. This game includes RPG elements when it comes to character development, but it's mainly about erecting a base, collecting items and saving the world you crashed on from the cruel fate that awaits it. The game offers tons of content, but it's really easy to play thanks to its item auto-sorting feature.
Maiden: Legacy of the Beast
If you're an Iron Maiden fan, then you're going to love Legacy of the Beast, the game inspired by the band's music and featuring their songs. Even if you don't like that specific genre of music, you will still be impressed by the breathtaking graphics, as the main character, Eddie, takes on legions of enemies that want to shatter his soul and destroy the entire universe.
Gordon Ramsay DASH
Are your cooking experiences too mellow? That's because you don't have Gordon Ramsay breathing down your neck and yelling at you when you suck (and even when you don't). With Gordon Ramsay Dash you will be taken on a journey through the cooking star's career, starting out from a small neighborhood restaurant and expanding into a global empire.
Since you like playing games on your Android device, you might also want to check out: "Top 7 Android games that will make your hair stand on end" or "Top 5 hidden object games for Android"