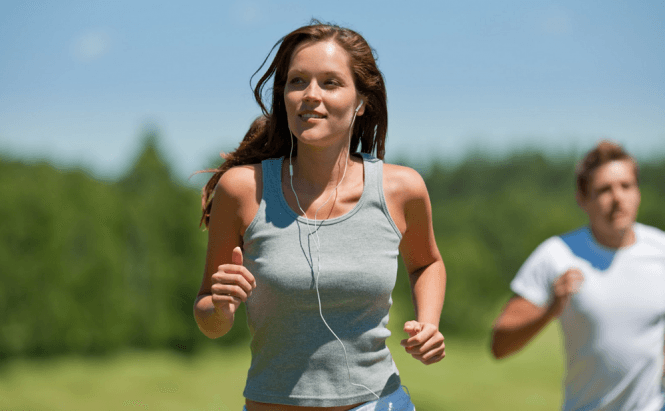 The Best Android Apps To Make Exercising Fun
For a lot of people, exercising can be worse than a chore. Even those who actually enjoy various sports might find jogging or going to the gym extremely tedious, and we all know how hard it is to commit to something you don't like. The good news is that your Android smartphone provides you with a few ways to make exercising more enjoyable and even feel like a real adventure. Here are some of the best apps that will make your workouts fun.
Zombies, Run!
Zombies, Run!
One of the best ways to keep yourself in shape is running, but, unfortunately, the results will not be immediate, and many people may not have the patience to wait for the long time rewards. Using Zombies, Run! can change all that, as this little app will create an adventure each time you jog. The tool generates an immersive zombie story around your workout session, taking into account your goals and intensity level (walking or running). This application will make up a Zombie adventure in which you are a runner who has to gather various materials for his colony while avoiding the nasty undead. Hundreds of lives are depending on your success, so you'd better get your feet moving.
BattleSuit Runner Fitness
BattleSuit Runner
If you aren't a fan of zombies, but still need a way to make running fun, BattleSuit Runner Fitness might be the way to go for you. This app (just like the previous one) creates an immersive audio story that takes into account the amount of time and music you've set for each session, but this time there are no undead chasing you around. Instead, you will find yourself in the middle of a science fiction adventure with various goals and power-ups as rewards for completing them.
DietBet - Weight Loss Games
DiaBet
Pumping those irons all by yourself is no fun, but what if you were a part of a large fitness community? DietBet - Weight Loss Games is a motivational app, especially useful for those who like to gamble. The tool requires you to put in the amount of weight you need to lose, the time interval in which you want to do it and the amount you want bet. If you can keep up with the workout program and achieve your end goal, you may also win 1.5 or 2X of your initial bet. The application allows creating your own betting games with your gym buddies, but there are also 'official' ones hosted by celebrities who are a part of the community.
Burn Your Fat With Me
Burn Your Fat With Me
OK, I get it. You don't like zombies, sci-fi and gambling, but are you an anime fan? If so, then Burn Your Fat With Me is the right app to get you off the couch and into your workout outfit. This tool is basically one of those dating games (which I'm sure you're familiar with), but instead of increasing your stats in a virtual reality, it makes you do so in the real world. All you have to do is choose a workout partner (the anime girl you want to impress), then start doing your push-ups, squats or sit-ups, and who knows what will happen if you do well enough to catch her eye.
Ghost Race
Ghost Race
In case you're one of those people who constantly try to better themselves, then Ghost Race might be just what you need. The application will help you find or create a course, then allow you to compete against your previous runs on it. The tool constantly displays your progress on the course as well as the ghost's, so you will know when to pace yourself and when to speed up. Additionally, you can also choose to add a friend's or another athlete's run on the course as the ghost you are chasing. Ghost Race isn't only great for running, but also for road and mountain biking.
Spotify
Spotify
Having the right music in your headphones for your running is more important than you imagine, but it's hard to find the right songs or tunes that you aren't already bored with. The beta version of Spotify (the one which requires you to join the company's Android Beta Program) offers a feature that is perfect for your jogging sessions. Spotify Running (as per the function's name) will search the service's database for songs that match the pace you're running in and play them for you, thus giving you an extra boost of adrenaline. Hopefully, this feature will soon make it to the official Spotify Android app as it's quite great and already a part of the iOS version.
Pulse
Pulse
If you're interesting in hearing the right music, but instead of running you're working out at the gym, Pulse by BioBeats is the way to go for you. This app is designed to play music that matches your heartbeat, so you will always feel in tune with it. In order to perform its tasks, the application uses your smartphone's sensors to measure your heart rate, so it will not work on all devices. Additionally, the tool displays and tracks your heart rate, so you will constantly have an insight into your health.