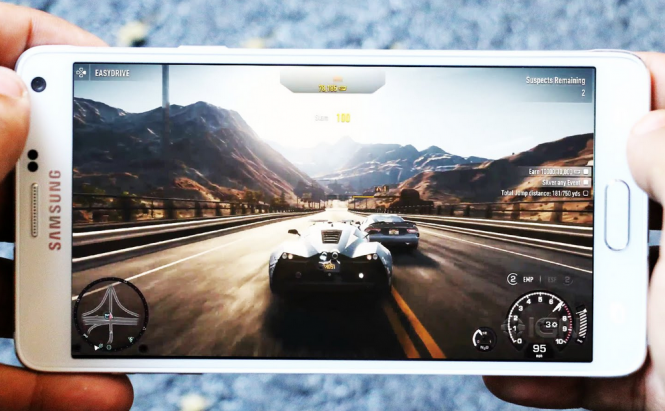 Best Android games: what to play in 2017
Even though many people still don't regard Android phones and tablets as serious gaming devices, the truth is that they're actually starting to catch up and that there are quite a few noteworthy titles available on the platform. So, if you've got some time to kill, but you don't know what to play, here's a list of the best games currently available on Android. However, we're not even half through the year, so this top may get updated as new games appear.
This war of mine
This war of mine
My personal favorite Android game, This war of mine has a fantastic plot, storyline, and dialogue. You control a group of civilians trapped in a building by a group of snipers, trying to survive for as long possible and you get to decide who lives and who dies. It's more heart-wrenching than fun, but it's great for those who want more from a game than just mindlessly tapping the touchscreen.
Pokemon GO
Pokemon GO
The most popular game currently on the market, Pokemon GO is an augmented reality game that pretty much everyone has at least heard about. Walk around the real-world, catch your favorite Pokemon and train them into forces to be reckoned with in your quest to become the greatest Pokemon Master ever.
Super Mario Run
Super Mario Run
If endless runners are your thing, then you know you can't go wrong with a Mario game. Nintendo's Super Mario Run is actually surprisingly fun, featuring some beautiful graphics, a great soundtrack and mixing well together with the best elements from the Mario universe. Stay alive, collect as many coins as possible and run, Mario, run!
Minecraft: Pocket Edition
Minecraft: Pocket Edition
If you like building things, then what better way to unleash your creativity then with the Pocket Edition of Minecraft? The game features both a survival mode that requires you to mine for food and resources as well as a creative mode where you can have an unlimited amount of resources. The updates come quite frequently, so you won't run out of new things to see and explore.
Mortal Kombat X
Mortal Kombat X
For those who are into fighting, Mortal Kombat X represents the pinnacle of combat games on Android devices. The title features all your favorite characters from the MK universe, the controls are easier than in the previous iterations of the game and, of course, you also have the blood and fatalities that the fans love seeing so much. What's different in the mobile version is that you can only play with teams of three characters.
Dead Trigger 2
Dead Trigger 2
I couldn't end this list without showing a really good shooter and Dead Trigger 2 fits the bill perfectly. For starters, you won't have to worry about your conscience as this game is all about blasting zombies and as we all know from ... science, zombies are already dead. The game offers an interesting story mode as well as a few side missions and you can control it using a gamepad.
Now that you have seen the best Android games to play this year I recommend that you also check out our picks for the most anticipated PC games in 2017.