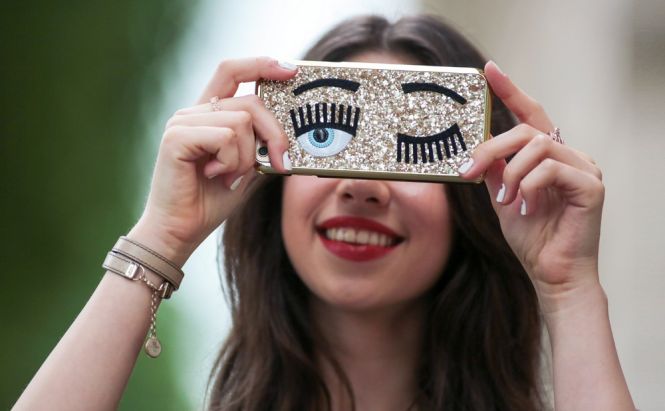 Top face changer apps for Android
If you're the kind of person who takes numerous pictures and selfies with your smartphone, then I guess you know that there are times when you simply want to have some fun. Fortunately, even a photo that wasn't originally amusing can be turned into an entertaining one if you have the right apps and effects. Today, I've decided to compile a short list containing some of the best face changer apps for Android that you can currently find on the Play Store.
MSQRD
The fact that Facebook has recently acquired MSQRD speaks volumes about how cool this application actually is. The app allows users to add tons of fun effects and filters to their photos or videos. With this tool you can overlay a mysterious or funny mask, morph your face into one of an animal, add facial features from a celebrity and even add live animations to your streams.
MSQRD
Face Changer 2
Face Changer 2
My personal favorite, Face Changer 2, is a very entertaining face changer application that allows you to swap the faces in a picture, morph faces into aliens or monsters and smudge them into caricatures. Furthermore, the app lets you easily change the background of a photo, add face parts and place stickers or accessories. Lastly, the tool will automatically save the creation process so that you can post a "making of" videos to entertain your friends.
Rage Face Photo
Rage Face Photo
If you're a fan of memes, then Rage Face Photo is exactly what you need. As you can easily guess from its name, this application provides you with a convenient way of overlaying raging meme faces over the actual heads of the people in your photo. The app will allow you to choose from over two hundred male and female angry meme faces, manually fine-tune the position and then share the results on social media or via email.
Animal Faces - Face Morphing
Animal Faces - Face Morphing
Animal Faces - Face Morphing is a tool that will create a blend between your face and that of an animal. In case you're curios how you would look like as a lion, tiger or some other animal, this application can give you the answer. The tool provides an extended collection of animal faces to choose from (big cats, dogs, cats, apes, etc.) as well as a wide array of face and eye morphing effects. What's really cool is that you can also add a picture of your own pet and use that image to morph your face.
Haunted Face Changer
Haunted Face Changer
I couldn't end things without listing an app for those of you who like a good scare. Haunted Face Changer lets you add some horror effects to your face, thus providing a very effective way to scare your friends. The application comes with more than 40 frightening eyes and faces as well as a large collection of haunted body parts and fonts.
Now that you've seen our pick for the best face changer apps for Android, you might also want to check out the "Best ways to create ringtones on your Android smartphone" or the "Best Hangouts tips and Easter eggs".