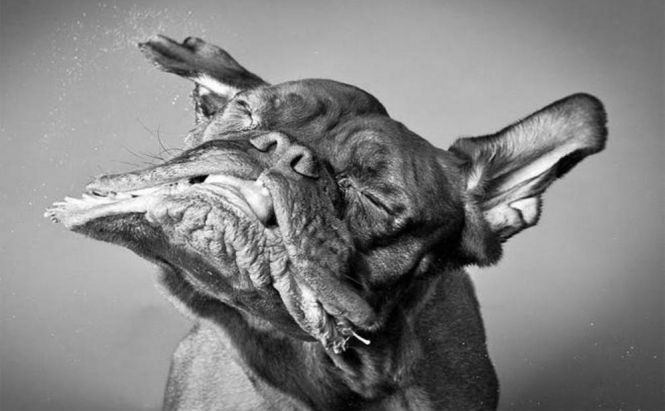 Top Free GIF Capturing Apps for Android
Almost every person (if not everyone) has his/her own photo gallery which sometimes seems to be interminable. When it comes to sharing images with others, it might turn into a problem as it takes some time to select every separate pic and add it into your feed. And even collages are becoming outdated. That's why the era of GIF animations has come. This article is to enlighten those who are too old-fashioned and still pick and upload every single photo and simplify the app choice for those who are in tune with the times.
Gif Me! Camera
Well, it's time for GIF animation! For those who are new to this topic, an animated GIF (which stands for Graphics Interchange Format) is a moving graphic image on a web page. Gif Me! Camera is a perfect app for beginners as first of all it shows up an elementary menu. As promised, it can create animations from the camera-made pictures (including front ones). You have 15 seconds to make the record and unlimited time to add effects, regulate record speed and add text (with colors and fonts) or frames. If you fail to take a photo of your dream, you can choose it from your gallery. Share the results on Fb, G+ and Twitter.
GIF Maker
This app is one more perfect solution for creating shooting GIFs. The auto-tips help you make the animation and edit it at the drop of a hat. You can use the front camera in this app too. Choose the mode that is suitable for you (5-25 secs, 10-50 sheets), select the proper image resolution (S, M, L), turn the flashlight on/off and take pics manually or automatically. Among the Edit functions there are frame per second (to control the speed), filters, collages. As for Frame, Text and Stickers options, they are now on preparing (read aren't available). As a pleasant addition, take your lovely pics from the gallery and use the same functions. The My Album section keeps all your animations in their entirety and good condition.
GIF Camera
GIF Camera lets you create animations with the help of front and rear device cameras. The Auto Shooting mode makes 2 frames per second and Manual Shooting lets you control that process. The animated GIFs might also appear from the local Gallery. The developers got an attempt to surprise their users and inserted the Funny GIFs window. There is the Album section to keep your animations as well.
Camera GIF Creator
As soon as you open the app, you are offered to customize the animation Duration and Frame Rate. Furthermore, Camera GIF Creator lets you choose the Speed (up to 2.0x), Size (up to 640x480), Quality (try to guess) and Repetitions (from 1 to 20 times). Turning Back and Reverse are functions that couldn't be tested in previously mentioned rival apps. When everything is prepared, tap the Camera or Camera Roll icons to start the GIF animation generation.
Note: To remove annoying ads, just pay.
GIF Studio
GIF Studio impressed me a lot right from the very beginning. When I opened the app, a User License Agreement appeared. Getting so far ahead, I need to say that the result didn't disappoint me as well. The Create Animated GIF section consists of several sub-divisions: Create With Images, Create With Camera and Open GIF.
The first one allows Width, Height and Speed correction. If you need to rotate images – welcome. The second part of the app should be used to create animations from camera shooting. Here, you have a freedom to take an endless amount of photos, then view them and select the most appropriate ones. You can also correct width, height, speed again or rotate images. The only disadvantage of this app is the absence of the front camera record. With the third sub-category, open GIFs, share them and repeat in case of necessity. You can find more details about GIF Studio right inside of the app in its About section.
All aforementioned apps have some different options, but they are all united by one main feature – animated GIF creation by means of a device camera.