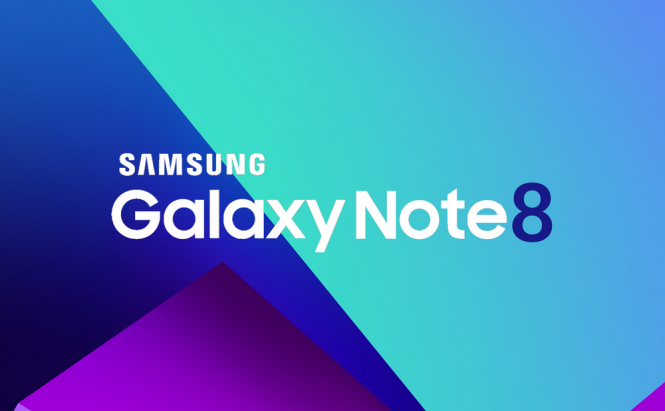 Samsung Galaxy 8: all the features to expect in late August
It seems that we won't have to wait much longer to see the next Galaxy Note model. Samsung's DJ Koh (chief of the mobile department) has recently gone on record to say that the upcoming flagship will be launched in August. Although no exact date was actually given, most people believe that the handset will be unveiled between the 26th and the 28th of August and, depending on which country you're in, it will arrive in stores between September and October.
So, what is Samsung planning to dazzle us with to make us forget last year's Note 7 disaster? Well, according to the rumors that are floating around, the Galaxy Note 8 will feature a 4K resolution on a whopping 6.2 or 6.4-inch screen, which is truly gigantic. A 4K resolution may seem a bit much for a phone, but since it doubles as a virtual reality device if you pair it up with Gear VR, such a resolution can make things quite interesting. Furthermore, the handset is said to feature an Infinity Display, which is a nearly bezel-free display panel. Lastly, as far as design is concerned, upcoming Note 8 devices may also feature a pressure-sensitive touchscreen (like the latest iPhones) that reacts differently depending on how hard you press on the screen.
In case you're interested in what's under the hood, according to a tweet posted by Samsung itself the upcoming flagship will most likely feature an Exynos 8895 processor, which is one of the best currently available ones. The battery is rumored to be between 3300 mAh and 3500 mAh. Even though the company could technically go bigger than that, I'm pretty sure they won't try to overshoot it, especially when you take into account the problems caused by the batteries last year. Depending on the region where it's being sold, the Note 8 may sport between 4 and 6 GB of RAM and there will most likely be multiple options for embedded storage space one offering 64 GB and the other 128 GB.
As far as photo and video shooting capabilities go, the soon-to-come phone is rumored to feature a dual-lens camera (a 12 MP wide-angle lens and a 13 MP telephoto one), while on the front side it would probably sport a camera between 5 and 8 MP. Samsung's Galaxy Note 8 will most likely be powered by Android Nougat 7.1.1 and not Android O as Google has the tendency to debut new Android operating systems on its own devices. Additionally, according to a patent that we've recently found out about, the stylus that is traditionally bundled with Note devices will now feature an inbuilt speaker.
The upcoming Galaxy Note 8 is also expected to embed a fingerprint sensor placed almost in the same location as on the S8 model, even though a source from Samsung stated that the technology may not be ready in time. Lastly, the phone will feature an iris scanner, support for microSD cards, a fast charging feature, wireless charging capabilities as well as IP68 dust and water resistance. However, all of these things will come at a cost as the Galaxy Note 8 is expected to be the most expensive Samsung phone to date. Just wait!