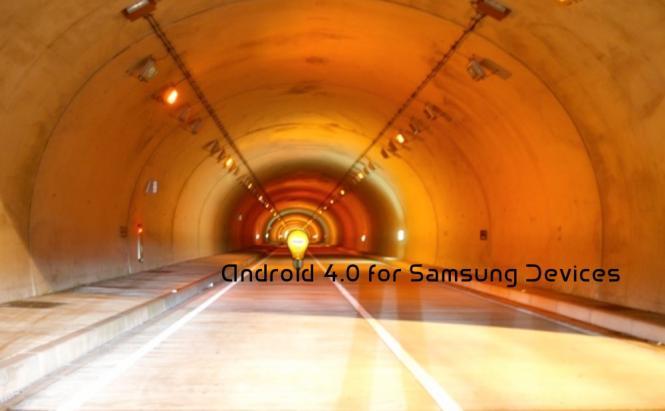 Let There Be Light at the End of the Tunnel...
I do not know for sure whether you were keeping up with Samsung Tomorrow, the company's official blog, but today is the great day to check it out if you are a proud owner of the Samsung Galaxy S II smartphone.
According to the post, Samsung is starting its slow campaign in rolling out the Ice Cream Sandwich roms to public through Kies. The first phones that will get the ICS (aka Android 4.0.x) with Samsung's TouchWiz is Samsung Galaxy S II in some European and Asian countries. Other, promised devices, are expected to be updated shortly afterwards.
I am a proud owner of Samsung Galaxy Tab 10.1 (3G) and I am already running CyanogenMod's Kang'ed Android 4.0 preview, and let me tell you, even though there are still numerous bugs that need to be ironed out (particularly, the cameras are not working just yet), I will not go back to Android 3.0, though I might try out the Samsung's Official ICS Rom when it is available for my device in my country. However, I doubt I will be happy with all the bloatware that the company supplies with its firmware. Hopefully, it is not going to be that bad.
Just to remind you that the following devices are expected to receive their firmware upgrades over Kies in the next month or two: Galaxy Note, Galaxy S II Lte, Galaxy Tabs 8.9/10.1. Happy upgrading, ladies and gentlemen.