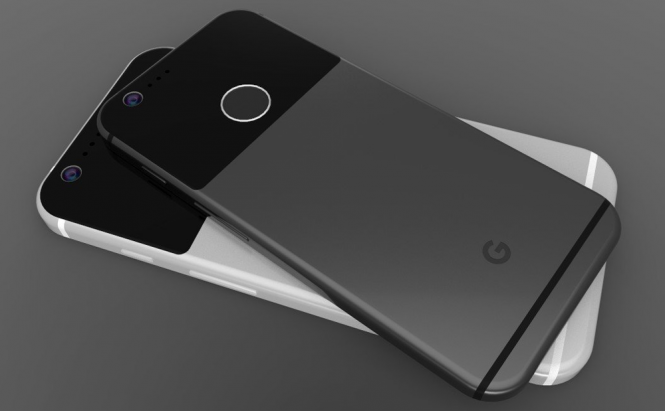 What to expect from the new Google Pixel 2
Last years Google Pixel and Pixel XL turned out to be massive hits, and with Google Assistant updates they got only better. There is an ongoing tradition for Google to release their smartphones around September\October, that started with now discontinued Google Nexus line and followed with Google Pixel. This year won't be an exception, as Google's senior vice president of hardware – Rick Osterloh – has already confirmed we'll be getting three(!) new Pixel devices this fall. Although the known specs are extremely scarce and we still have solid six months before the release – let's try to predict what the new Google Pixel might have to offer.
Dragon hearts and fishy nicknames
There are three codenames circulating the web right now that are believed to be attributed to the new Pixel line-up - Walleye, Muskie, and Taimen. While the first two fish names are suggested to 'hide' the renewed versions of last year's Pixel and Pixel XL, the third one might be a massive spoiler. Taimen is the largest representative of the salmon family, so the device under such a codename should be really massive. Some speculate that we might be getting a full-on phablet from Google this year – a Pixel XXL if you will. Some specs are almost predetermined – like the recognizable sleek casing, the obligatory Android 8 and the preinstalled Google Assistant – the rest are still up for debate. Recent rumors suggest that the new Pixel family might come out with Qualcomm's top of the range Snapdragon 835 chipset onboard. While this version of the chipset is quite common on flagships these days – just look at the recent Samsung Galaxy s8 – it is yet unclear how such a decision would affect the final price of the handset.
Trends and wishful thinking
This is how the new Google Pixel 2 might look like
Google have to keep up with the times. While there are no indication that Pixel 2 might get a wireless charger – the community demands at least some form of water resistance. Another much-awaited improvement is the screen sharpness. Since Google are actively advertising the Pixel line as the best choice to use with their Google DayDream View VR headset – they have to bump up the resolution to QHD on the budget model. The 'Taimen' model is expected to come out with a 4K screen. The interface is likely to remain similar, if not the same. If you never had a Pixel experience before – try Pixel Pill Widget (Pro) or Pixelize on your smartphone – you'll get the idea.
Audio improvement is also a must. Last years' model is often criticized for the 'tinny' sound of the front speakers. Since now Google's smartphones are assembled at HTC factories – poor audio quality should be considered a crime.
Finally, there is a public outcry against the steep prices. Pixel is a relatively young brand and even though it bares the Google's trademark it can't be considered an immediate competitor to Samsung or Apple. The latter is dropping their own flagship at roughly the same time this fall. Google Pixel 2016 cost around 700$, a price tag dangerously close to a slightly outdated iPhone, and though the smartphone turned out to be pretty good – the public, as usual, veered towards more recognizable brands. Ideally, Google Pixel 2 might become a happy medium between the high-end Chinese smartphones and the likes of Apple and Samsung. Let's wait and see how things turn out.