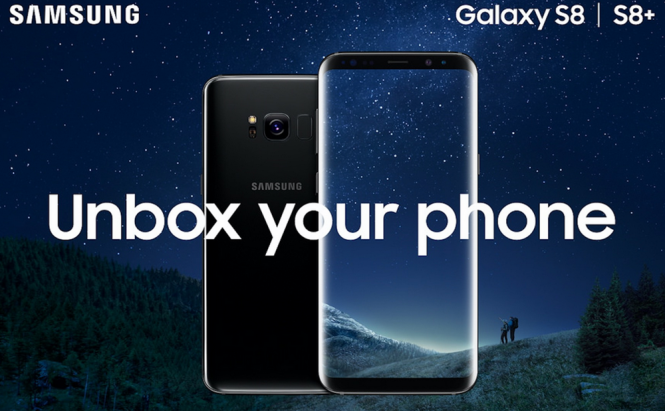 Samsung unveils two new phones: Galaxy S8 and Galaxy S8+
Yesterday, Samsung held a press event where it unveiled the two newest additions to the Galaxy line: Galaxy S8 and Galaxy S8+. The devices will start shipping out on April 21 and offer quite a few interesting surprises such as the absence of the traditional Home button, the edge-to-edge display or the side button that calls up the company's new proprietary assistant: Bixby. Both handsets look and feel pretty impressive, but unfortunately, their price is still unknown.
Galaxy S8 and S8 Plus
Galaxy S8 and S8+ are petty huge as far as phones go, measuring 5.8 respectively 6.2 inches and both use a 2,960 x 1,440 resolution. As I said, the Home button is no longer available, which means that you're going to have to scan either your retina or your entire face in order to unlock the phone. As far as technical specs are concerned, the S8 model will feature a Qualcomm Snapdragon 835 CPU in the US and a Samsung Exynos CPU in the rest of the world, 4 GB or RAM, 64 GB of storage space, which you can extend with an SD card and a 3,000 mAh battery. The S8+ will sport pretty much the same hardware, with the only difference being made by the 3500 mAh battery, something you would expect in a larger device. Both smartphones embed a 12 MP camera on the rear and an 8 MP one on the front-side The smartphones will come with Android 7.0 Nougat and will have wireless charging capabilities. Hopefully, they'll manage to be a lot cooler than the Galaxy Note 7, both figuratively and literally.