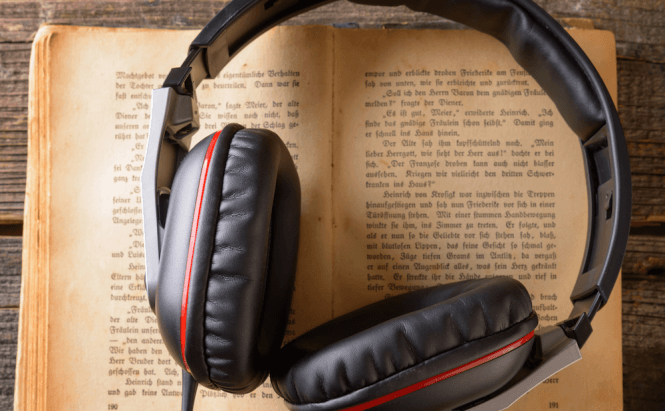 Listen to audiobooks on Android
Today's life is so hectic that you rarely have time to simply relax and enjoy a good book, but that doesn't mean that you have to give up on your favorite volumes. Audiobooks represent a perfect solution as they allow you to enjoy books while you're driving, cleaning or doing other activities. Since people generally listen to audiobooks on their mobile devices, I've decided to show you some of the best Android applications to help you out with that.
Audiobooks from Audible
Audible
By far the most popular audiobook-related app on the Android marketplace, Audiobooks from Audible is a great solution. This application provides you with quality audiobooks, but you will need to purchase a subscription or individual books in order to enjoy them. As far as features are concerned, the tool lets you set bookmarks, skip back in 30 second steps, change the reading speed or see how far into the current chapter you've got.
LibriVox
LibriVox
Somewhat similar to Audible, LibriVox is also a feature-rich tool, but with a less polished interface. The tool is great when it comes to finding new audiobooks to listen to as it provides recommendations and neatly categorizes the available titles by genre and latest additions. The application's player lets you add bookmarks, listen to the book chapter-by-chapter, rewind or skip and offers sharing options.
Smart AudioBook Player
Smart AudioBook Player
If you're looking for a simple player to help you play DRM-free books, then Smart AudioBook Player is the right tool for you according to the Reddit community. The app's features include an audio equalizer, the ability to change the reading speed, bookmarking capabilities and a sleep timer. This application also provides some book collection management features, but they're pretty basic.
SpokenWord
SpokenWord AudioBook Player
SpokenWord AudioBook Player is a reliable reader that makes importing your books a breeze by being able to scan your device or a specified Dropbox folder. What's really cool is that you can set the app to only import audio files longer than a specified number of minutes, which means that you can avoid accidentally adding your music collection to the library. According to others, the app has some stability issues, but it worked perfectly on my Samsung Galaxy.
Material Audiobook Player
Material Audiobook Player
Last on our list, Material Audiobook Player is a completely free solution that everyone can use. The application offers a clean interface, some simple collection management functions and standard playback features like configurable playback speed, the ability to add bookmarks and a sleep timer. There aren't any stand-out features, but since it's free, my expectations weren't that big anyway.
Now, when you've seen our picks for the best apps to help you listen to audiobooks on Android, you may also want to check out some of our other interesting stories such as: "Best websites to download free eBooks" or "Top 7 ebook reading tools for Windows".