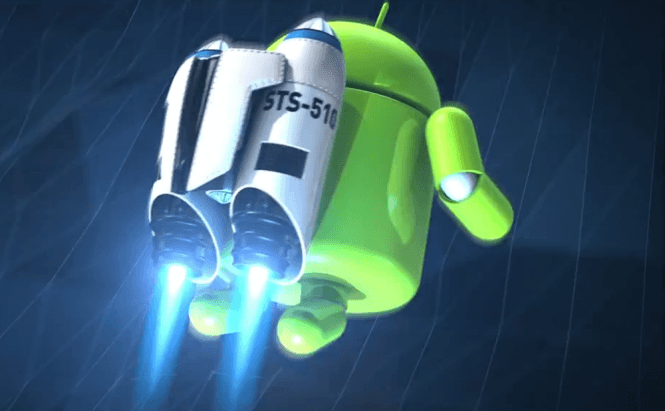 Best Time-Saving Apps for Regular Android Users
I'm sure that you already feel how fast today's world is. Time flies by, and you're always either in a hurry to do something, or already late for it. This is why, whenever we have the chance to save a little time - we should take it. Here are some of the best time-saving apps for those of you who depend on their Android smartphone for their daily activities.
App Dialer–app/contact search (Free)
App Dialer
No, you won't actually have to call your apps and wait for them to answer. App Dialer is just a faster way for you to access and manage all the applications installed on your phone. Instead of spending time searching through your regular menus, you could easily find any app that you wanted the same way you find a contact in your list (either by its name or by its vendor's name). The free version of this app also offers an alternative keyboard, but that's about it. However, the Pro version (which can be purchased from inside the app) offers some cool additional features, such as a quick launch panel or the ability to uninstall other apps directly from App Dialer's interface.
IFTTT (Free)
IFTTT
IFTTT is a neat app that I really like. There are a lot of situations when you repeat the same action over and over, and when you're pressed for time this can get ready annoying. IFTTT (or IF This Than That) is an app that lets you instruct your phone what to do in specific situations. The app enables you to create channels which basically are links between your other apps, email platforms and social networks. It's a useful streamlining tool that can save you a lot of time.
Pocket (Free)
Pocket
Pocket is an app that offers you a convenient way to save the cool videos, news or other web content that you happen upon during your web browsing sessions. The application saves all your favorite content in a single place, and enables you to easily organize, share and even view it offline. What I like about Pocket is that it automatically synchronizes its data across all your devices so you can access your favorite content from your phone, tablet and PC without a problem.
SwiftKey Keyboard (Free)
SwiftKey Keyboard
I don't know about you, but I'm not a very big fan of typing on my phone, so imagine how happy I was when I found SwiftKey Keyboard. The app is a smart alternative to the standard keyboard provided by Android phones as it offers cool features like precise next-word predictions, Emojis, and of course different types of keyboards for you to use. What I really like is that SwiftKey learns from you as you go, so it will constantly improve its auto-corrections, and it can even offer Emoji predictions based on your typing habits.
Circa News (Free)
Circa News
There's a constantly growing number of people who read the news on their phones. Circa News is an app that provides its users with curated stories from various sources on the Internet so that you will only read about the things that interest you. You can also search for specific articles and follow the subjects that mean something to you. Furthermore, you can also customize the main screen of the application to only display the news that you care about.
Brewster Address Book (Free)
Brewster Address Book
Brewster Address Book is a really handy tool that compiles all your contacts from Instagram, LinkedIn, Google, Facebook, Yahoo, Skype, etc. and syncs them with your phone's address book. This means that if at some point, one of your contacts sent you a phone number, and you just can't remember which email that was, Brewster Address Book can help you find it much faster. Furthermore, once the data is compiled, the app automatically syncs itself so you won't have to worry about it or other problems like duplicate data.
FastCustomer (Free)
FastCustomer
"Talking" to robots has become an unwilling hobby for most of us. Almost every company you call will put you on hold and will make you navigate a complicated maze of buttons before you actually get to talk to another human being. Well, Fast Customer is an app that lets you fight fire with fire. Basically, all you have to is to tell the application the name of the company and the department that you are trying to reach, then Fast Customer will automatically deal with all the hassle and call you back once a real person is on the other end of the line. (Of course, this only works with companies in the app's database).