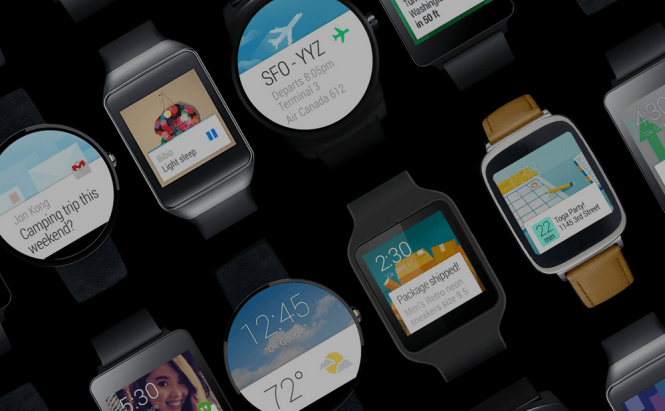 Top 7 apps for your Android Wear smartwatch
The days when the only reason to look at your watch was to see the time are long gone. Nowadays, smartwatches let you do lots of cool things such as checking the weather, recording your thoughts and conversations or sending text messages directly from your wrist. If you own an Android Wear smartwatch, here are seven most useful applications that you can use to take full advantage of the device's capabilities.
Coffee
Coffee
I'm the kind of guy who hates typing on his smartphone because the on-screen keyboard is too small, so the fact that Android Wear integrates with the Messenger app by default and lets you dictate responses is really useful to me. However, replying with your voice can take a while, and if you're in a hurry, Coffee can help. This application improves the Messenger integration by giving the user the ability to quickly reply using a set of pre-written responses. Additionally, in case you're in a hurry to reply to an SMS, Coffe will give you quick access to a list of your most popular contacts.
InstaWeather
InstaWeather
While mainly being an app that allows you to quickly take a look at the weather forecast, InstaWeather offers a more extensive functionality than you would originally expect. This application allows you to choose from a variety of watch faces that look good and place both the time and the forecast side-by-side, so that you can see them both at once. Another really cool feature is that the app notifies you when it's raining near you, so that you can be prepared. The free version of the tool only offers basic weather details, but if you decide to pay for premium, you will get a lot of extra information such as weather maps or meteograms and even details about your fitness routine.
Wear Audio Recorder
Wear Audio Recorder
Ever wanted a quicker and less conspicuous way to start recording your voice or a conversation that you're having? Wear Audio Recorder gives you just that. This app will help you save notes to yourself, audio messages and do much more directly from your wrist. The tool is easy to use, and you can access it a lot quicker than it would take you to pull out your phone and perform the same task, so it's definitely a plus for your Android Wear smartwatch.
Feel The Wear
Feel The Wear
One of the things that's equally annoying on your smartphone, as well as on the smartwatch, is that all notifications vibrate in the exact same way. This means that if you get annoyed from constantly receiving Facebook notifications and decide to ignore the alerts, you may miss an important SMS that you received at the same time. Feel the Wear is an Android Wear app that provides you with a way to customize vibration alerts of your apps so that you can identify them without having to look at the watch. Furthermore, if you're the kind of person who constantly loses their phone, this app will notify you when you're too far away from it.
Wear Mini Launcher
Wear Mini Launcher
If you feel like the default way of navigating between the apps installed on your smartwatch is ineffective, Wear Mini Launcher might be exactly the solution that you're looking for. This application replaces the default one-by-one scrolling system with a hexagonal way of navigating between your applications. Additionally, the application lets you use a double swipe gesture as a faster way to access and modify some of your watch's settings such as the brightness of the screen, the alarm sounds, etc.
Authenticator Plus
Authenticator Plus
If you're the kind of person who uses two-step authentication on most of their accounts, and you've ever been in an area with no cell reception, then I'm sure that you know the importance of having an authentication app at hand. Authenticator Plus is an application that can keep copies of your authentication keys on your watch, thus allowing you to easily log into your accounts and eliminating the need for using your phone. It's not a huge thing, but it's still useful to those who are forced to often login on untrusted devices.
Sleep as Android
Sleep as Android
Last on our list, Sleep as Android is an application originally designed for smartphones, but its functionality has been extended to Android Wear. This app tracks the noise levels and your movements while you're sleeping, helping you discover your own sleeping patterns. As far as I'm concerned, using your watch to track your sleep is far more convenient than heaving to leave your smartphone lying on the bed.
In case you're interested in smartwatches, you might also enjoy reading some of our previous articles such as "Top 6 smartwatches of 2016" or "Cheap alternatives to expensive Apple Watch".