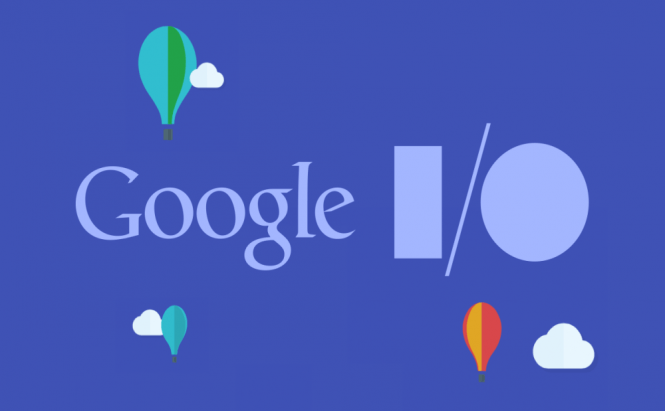 Google I/O Keynote: What to Expect?
This year's annual Google I/O event is about to start, let's take a quick look at what's expected there, and, more importantly, why would you be interested in it at all? Well, even though the conference is primarily meant for and of use to developers, it doesn't mean us, common folks, won't get anything out of it.
"Android L"
First and foremost, according to an interview Bloomberg Businessweek did with Sundar Pichai, a senior vice president at Google, we should hear or have a little preview, a little sneak peak at the next Android OS, "L" [-something] (take a guess in the comments). That's kind of exciting, unfortunately, we won't really get our hands on the OS in the near future. There have been rumors floating around that Google might have been working to overhaul the UI design. A particular design framework called "Quantum Paper" has been mentioned numerous times, however it is only a speculation for now.
Android Wear
Google's new platform for wearable devices has already been presented.
There seems to be a lot of Google Now-like stuff, which I, myself, don't find that exciting. Murmuring to your watch what to reply to a text seems a little overkill, and also an obvious "prank vulnerability" that your friends won't wait to "exploit". But there definitely are fantastic new devices worth checking out like the Moto 360 and LG's G Watch. There are talks about Samsung being in the list of manufacturers said to present their Android Wear gadgets, which would be the right move for Samsung just to stay on the safe side, commercially. Samsung showed initiative (I'm referring to their Tizen OS) to become less dependent on Android, and they already have wearables on the market, so why not have a backup?
Android in your car
Android in Cars
Back in January, Google launched a group called Open Automotive Alliance that included Google, Audi, Hyundai, Honda, GM, and Nvidia with the aim to bring Android to in-car entertainment systems. Is it too soon for us to get a peak at what's coming? I guess we'll find out.
Android in the living room
Successful Chromecast and disastrous Google TV – that's the history of Google's attempts to get into your living room in a sentence. As suggested by The Wall Street Journal, we should expect at least one Android TV-powered set-top box announcement, that's something to look forward to.
That is only a part of what is expected at the Google I/O, if you want to join the conference online – here's the official event's webpage.