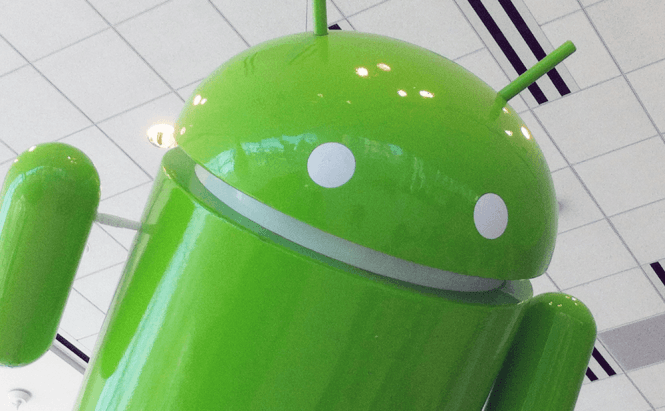 The Best Alternatives For Android's Stock Gallery App
Android is a great mobile operating system, and probably its main advantage over iOS is that, if you don't like one of the standard apps, you can easily replace it with a different one. The stock gallery app is a bit restrictive, so a lot of people look for better alternatives. Furthermore, even if you have a Samsung, LG or HC smartphone (which all have different default gallery applications than regular Android smartphones) you may still get bored with it. So, if you're looking for a good replacement for your gallery application, here are some of the best alternatives you can find on the Google Play Store.
QuickPic
QuickPic
QuickPic Gallery is an app which offers a nice design, but this image / video manager actually stands out due to its functionality. The thing I like the most about this application is that it is capable of working with cloud services like Picasa, Dropbox, Google Cloud, etc. offering you an easy way to synchronize your files between all your devices and accounts. Moreover, this tool allows you to modify the way your images are displayed, change the theme or even make a backup your files. Lastly, QuickPic lets you create additional folders in case you need a better solution for organizing the images.
MyRoll
MyRoll
MyRoll Gallery - Photo Gallery is pretty similar to the standard Gallery app with the exception of its main color (which is blue) and a few additional sorting methods. The application can automatically organize your images into what it calls Moments, but you can also sort your files into folders based on criteria such as date, event or the location they were taken in. Additionally, the tool works nicely with social networks, as it provides an effective way of creating Facebook albums on your mobile device. From my perspective, the best thing about MyRoll is that it can be integrated with Android Wear. The main drawback is, as far as I'm concerned, a lack of support for cloud storage services.
Tidy
Tidy
I'm guessing I don't have to tell you what the main focus of Tidy - Photo Album app is. The application offers some really nice filtering and sorting options based on the tags of your media files. However, what I really like about this tool is its synchronization methods keeping your files neatly organized even after transferring them to a different device. Furthermore, the app offers several basic image editing tools to help you ensure your photos are top-notch. Tidy doesn't offer support for cloud storage services, but it will help you share your images via e-mail, messages, Facebook, Twitter or Instagram.
A+ Gallery Photos & Videos
A+
If you've ever owned an iPhone, you will quickly notice that the design of A+ Gallery Photos & Videos draws inspiration from Apple's stock gallery app. The tool has three tabs: Pictures, Sync and Albums, but for some reason the synchronization only works with Facebook, so if you're also using other services, you will have to find a workaround. The highlight feature for this application is its ability to organize your images by color, which, although is prone to making mistakes from time to time, is pretty innovative and amusing.
Piktures
Piktures
Piktures Gallery Photo & Video is a Gallery app alternative that I really like as it doesn't feature any ads, having a completely clean interface. Another really cool thing is the tool's capability to resize your images before sending them to your contacts. In case you have a data cap, then I'm sure you know how useful such a function actually is. Other than that, Piktures offers pretty standard functionality, organizing your photos and videos into folders and offering the usual filtering options.
Cyanogen Gallery
Cyanogen
Cyanogen Gallery looks a bit different from all the other apps on this list, as its interface resembles KitKat more than Lollipop, but that's not necessarily a bad thing. Probably the most important feature for this application is its ability to work with cloud storage services. This means that you will not only be able to easily browse and organize the photos from your phone, but also the ones you've saved on Dropbox. Additionally, the tool also works with social networks such as Facebook or Flickr. As far as sorting goes, Cyanogen can organize your files by date, album or moments.