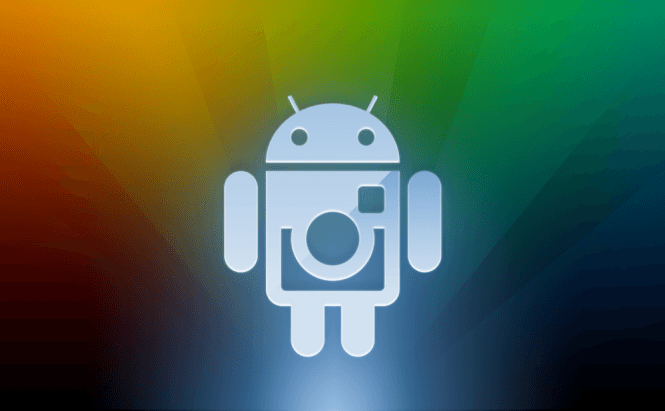 Best Third-Party Camera Apps for Android
It hasn't been that long since mobile phones have started to come equipped with cameras. The progress that technology made in this area is quite impressive, especially when you acknowledge that in such a short time we've gone from shady photos with really low resolution to embedded 16Mp cameras that are almost as good as professional ones. However, things can still be improved and not only in the hardware department but also when it comes to software. The default camera app on Android devices is quite decent, but sometimes it just doesn't offer all the features you want. Fortunately, you can easily replace it with a third-party app that offers you all the extra functionality that you desire.
BlendPic (Free)
BlendPic
BlendPic is an interesting app that, as its name suggests, allows you to seamlessly merge two photos into one image by overlaying them. This tool helps you obtain a great-looking artistic effect by enabling you to easily change the transparency levels, use a wide variety of preset materials and utilize gradient effects. The application also offers basic image editing features, such as cropping, moving, or rotating images, all of them being very easy to operate. Another positive aspect is that you can share your photos directly from the app's interface on several social networks, such as Facebook, Twitter and Instagram.
Instagram (Free)
Instagram
There is no way of making a list about alternative camera apps without including Instagram. This app doesn't only have one of the most popular image-sharing communities, but it is actually quite an awesome image editing and camera enhancement tool as well. There is no doubt that the biggest advantage that this application offers is the impressive amount of filters that help you completely change the way your photos and videos look. Instagram also offers several basic editing functions, like contrast, saturation and brightness adjustment, or the ability to modify the shadows and highlights. As I said in the beginning, this app has its own community so you can also find people, make new friends, leave comments and send messages to other users. Last but not least, you can share your images on other websites, like Facebook, Twitter, Tumblr, etc.
Paper Camera ($1.99)
Paper Camera
In my opinion, Paper Camera is one of the best and most fun alternative camera apps on this list when it comes to artistic photography. When you use this application and look through your camera, you will see the real world as if it was painted or drawn. What's even better is that the transformation happens in real-time so you can figure out from the get-go which angles would give your photos and videos the best look possible. Even though Paper Camera only offers this one effect, it is fully customizable so you can easily alternate between styles, like sketches, cartoons, comic book, noir, neon, etc.
Flickr (Free)
Flickr
If taking photos is one of your hobbies or something that you do on a regular basis, then I'm sure you've already heard of Flickr. Just like Instagram, this application isn't only a replacement for your camera app, but also one of the biggest image-sharing websites on the Internet. In terms of image editing, the tool offers you a wide variety of live-filters (you can see them in real time) as well a large number of functions like rotate, straighten, crop, sharpen or the ability to adjust the brightness, contrast, saturation, color balance, etc. Another cool thing about Flickr is that it enables you to edit each image's details, easily organize your pics into albums and share them on other networks like Facebook or Twitter. Since this app has a huge community, you can also meet people, make and follow new friends, leave comments, etc.
Camera360 Ultimate (Free)
Camera360 Ultimate
As far as I'm concerned, Camera360 Ultimate is one of the greatest ways to replace the default Android camera app. As far as features go, you won't find any other free tools that offer as many possibilities as this app does, and what's even better is that the application is completely ad-free. Camera360 ultimate gives you several camera modes (Selfie, Effect, Funny, etc.) an amazing collection of over 200 filters, a wide array of image editing tools and even embeds facial recognition technology. Other advantages offered by this app include the ability to save your images on the cloud and the possibility to share your photos on popular sites, like Facebook, Twitter or Instagram.
CameraMX (Free)
CameraMX
CameraMX is a decent tool, which might not exactly be the solution that a professional is looking for, but if photography is just your hobby and not your livelihood, it's good enough to fit your needs. This tool helps you take clear, high-quality pictures by sharpening them as much as possible. Furthermore, it offers several cool-looking effects, like HDR, Lomo or Tilt-Shaft, that can be used either as a real-time filter or added after the photo has been taken. Lastly, the application lets you share your images on Facebook, Twitter, Tumblr, Flickr, Google+ or Instagram.
Camera Zoom FX ($3.99)
Camera Zoom FX
Camera Zoom FX is considered by most to be the best application of its kind. In truth the app offers numerous advantages such as burst mode, image stabilization technology, clear picture quality, voice activation, silent camera mode, HDR mode, grid overlays or the ability to use a timer. When it comes to picture editing, this application offers all the standard features that other tools do, along with numerous great looking filters and effects. One of the things I liked the most is that Camera Zoom FX lets you create GIFs from your time-lapse photos.
Cymera (Free)
Cymera
If most of the pictures you take are selfies, than Cymera might be just the camera app replacement that you were looking for. This popular app focuses on photos of faces offering a bunch of camera filers, retouch and beautify functions specifically designed for taking selfies. The application will also help you regular pictures by offering a wide variety of tools such as live filters, effects and standard editing functions. Besides the fact that Cymera lets you share your images on social networks like Facebook or Instagram, you can also create private albums that only your friends will be able to see.