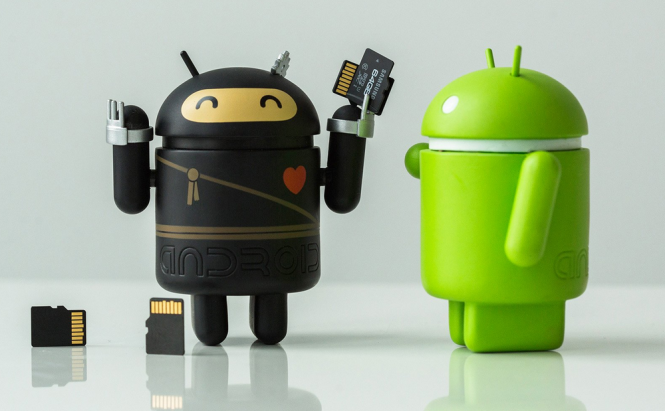 Set your SD card as the default phone storage
Trying to split 8, 16 or even 32 GB of storage space between the operating system, the apps that you need to install as well as the photos and the videos that you take with your camera can be a very challenging task, so most people choose to buy SD cards. Unfortunately, constantly moving your media files from the device to the card can also be a bit of hassle, so here's a short guide to show you how you can set the SD card as the default storage location for your phone.
Before we begin, you should know that the SD card can only be the default storage place for media files. If you're interested in installing your applications on the card, it's a lot more complicated and, if you're using Android Lollipop or an older operating system, it will require you to root your device. Furthermore, not all smartphones models will allow you to modify the default phone storage even when it comes to just photos and videos.
Generally, whenever you insert a SD card into your phone and launch the Camera app, you should automatically be asked if you want to store the photos on the SD card instead. However, I've seen several Samsung smartphones where the prompt never showed up. In case you run into this issue, here's what you need to do: launch the Camera app, then tap the gear-like button to get to the Settings menu. Once there, look for the Storage location section, tap it then select the SD card and you're done: all the photos and videos that you take from now on, will be automatically saved on the SD card.
Another really cool option available to those who use Android Marshmallow (6.0) or a newer version of the operating system is the ability to turn an SD card into an extension of the phone's internal storage. The advantage of using this option is that you won't even have to bother to set the card as the default storage space (it will be done automatically) and that you can even install applications on it. However, there's also a major disadvantage: if you format the card as internal storage, the data on it won't be readable on any other device, so you won't be able to simply take it out of your phone and plug it into your laptop or a different smartphone to copy its contents.
In case you're interested in this option, all you have to do is to insert the card in your phone and when the prompt telling you that the card has been detected appears, press the Set Up button. Now, choose the Use as internal storage option and you're done. This will format your card, so make sure that there's nothing of value on it. Additionally, I recommend doing this with a newer, faster card so that it doesn't diminish your phone's overall responsiveness.
This is just one of the cool things that you can do with your smartphone. In case you're interested in learning some other cool tricks, I recommend reading about how you can turn your Android device into a secondary display for your PC.