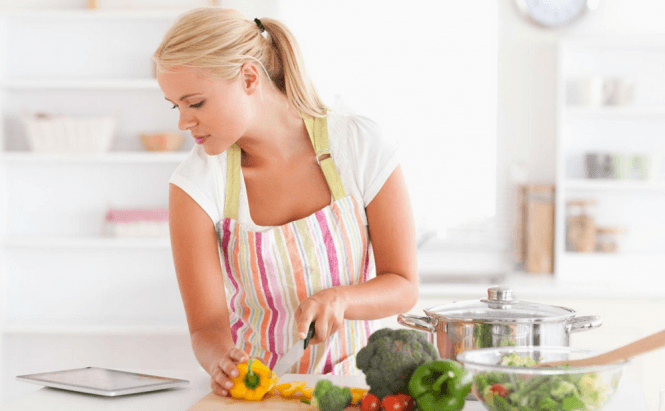 The best 7 Android apps to have in the kitchen
Mobile phones are no longer just tools that allow you to call and text others. Today, smartphones can perform a plethora of functions such as helping you write documents, watching movies, browsing the Internet, performing banking operations or even keeping track of your health and fitness levels. However, what many people don't know is that an Android device can be a great companion for numerous kitchen-related chores. It can't actually cook for you, but it can replace a lot of the things that you require, such as cook books, recipes list, timers, and even provide you with a couple of new cooking ideas. Here are some of the best Android apps to have with you in the kitchen.
Yummly
Let's start things off in style with an all-in-one application called Yummly. This app provides its users with tons of recipes, offers suggestions in case you ran out of ideas about what to cook, helps crate shopping lists and even gives you dish-specific advice about how to organize your tasks to save as much time as possible. Additionally, if you're concerned about your health and fitness, the tool provides you with information on the nutritional values of all the available dishes. What I really like about it is that its interface is filled with photos, which makes the app easy to maneuver for a beginner like me. Lastly, each dish has a "Yum" button that will save the recipe to a list of easy to find favorites. Oh, and in case if you're a vegan, vegetarian or into-special diets, Yummly has you covered as well.
Kitchen Timer
Most of the recipes that you use will include various cooking times for the dishes that you're preparing, but constantly checking how much time has passed can be quite a nuisance. Kitchen Timer is just the app to help with you with that problem. Basically, this app is an alarm stop watch, but what's cool about it is that it's easy to set up (you can do it quickly with just one finger if your hand is dirty from working with the ingredients), and it's easy to turn off. If you don't have one of those mechanical kitchen timers, this tool is a great way to replace them. Furthermore, there's an application named Egg Timer which will provide you with various timers for when you are boiling eggs. (Since everyone likes their eggs differently, this app can help you get them just right every time.)
Recipe Convert
Sometimes, the recipe for the dish that you want to prepare uses a different measurement system than the one you are used too. Recipe Convert is what you need in those situations, as this app can convert various weight and volume measurements, including the very popular "cups to grams" conversion. Since the GUI is quite user-friendly and values can be entered both in decimals and in fractions, you won't have too many problems utilizing this application.
Food Network in the Kitchen
If cooking is your job or something that you enjoy doing, then you're probably already familiar with the Food Network TV channel. Food Network in the Kitchen is an Android app which brings thousands of recipes from the chefs that you see on TV right to your smartphone or tablet. What you will probably like about this app is that it comes with tutorial videos to show you how to cook specific dishes. Furthermore, the recipes in its database can be classified by the chef who presents them, so if you like someone's cooking style and choices, it will be easier to emulate them. Additional advantages include the ability to save your own notes and comments, numerous new recipes which are being added every month and embedded units converters and timers.
Foodspotting
In case if you're looking for some inspiration about new dishes that you can try out, Foodspotting is an app that can help you out. This app is somewhat like a social network that allows you to see what culinary delights others have prepared. The application lets people create profiles and follow their favorite users to see all the newest foods that they post. From what I can tell, Foodspotting is designed for those who are professional or aspiring chefs, so I wouldn't recommend it to those who are new to the culinary arts.
Grocery IQ
You can't actually cook something unless you have the right ingredients, and unfortunately, more often than not you have to go out and shop for at least some of them. Grocery IQ is a very effective app for creating shopping lists, as it doesn't only ensure that you don't forget what you need, but it can also help you quickly find specific items. As its name suggests, this application is quite smart, allowing you to create virtual aisles, syncing your shopping list with other devices in case you go to the store with your family or friends, providing barcode scanning, voice search capabilities, etc. Furthermore, GroceryIQ can help you find grocery stores near you and is even able to search for free coupons and work around your loyalty cards.
Garden Plate
And finally, I couldn't write about the best cooking apps without including something specifically designed for vegetarians. Garden Plate is an application that provides you with healthy, delicious recipes for those who can't tolerate gluten or who simply want to eat as healthy as possible. The app is well-designed with tons a pictures and several categories which make the dishes that you are looking for easy to find. At the moment, there aren't too many recipes in the database (somewhere around 65) but more are being added constantly, and you can even find a few ideas for green deserts, which is absolutely great.