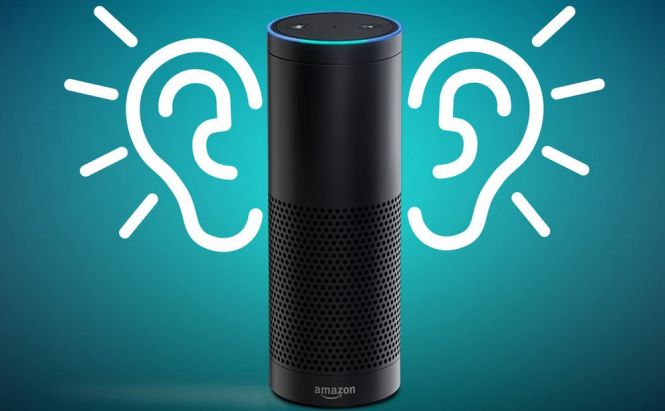 Tips for better using Amazon's Alexa
As far as I'm concerned, Amazon's Alexa is one of the best virtual assistants to have around the house, especially if you know how to take full advantage of its capabilities. No matter which device you own, Echo, Dot or Tap, Alexa's versatility will stand out and what's even better - the assistant is available to third-party developers - so its skills are growing with each passing day. In case you own an Alexa-powered device, here are the best tips for using it at home.
Before we begin, you should know that on Android devices, Alexa's deeper settings can be controlled with the help of the Amazon Alexa app, but most of the time you will ask it to do things using voice commands. So, how can you use it? You can have the assistant wake you up by saying "Alexa set an alarm", then telling the time and the recurrence of the alarm. Once you're awake, you can get Amazon's device to give you information about the weather (Alexa, what's the weather like?), about the traffic conditions (Alexa, what's the traffic / my commute like?) or the news (Alexa, what's the news?). I guess you already know this, but Alexa can also play music from Spotify, Pandora, TuneIn or directly from your account if you tell it "Alexa play <artist / station> on <service name>." You can also use a similar command to get the assistant to play audiobooks from Audible. While we are on this topic, Alexa can also use its own voice to read your Kindle books.
Because it's an Amazon product, one of the best things about Alexa is its integration with the e-commerce website, which allows you to easily create shopping lists and order things from Amazon. In a kitchen, you can ask the assistant to set up timers (Alexa, set up a timer for 12 minutes / Alexa, set a secondary timer for 3 minutes.). If you used the "Alexa, enable Jeopardy!" command to enable the assistant's additional skills and added the Food Network or the wineMate skills, you can ask it to get you cooking recipes or tell you which wines go best with the food that you're making. Actually, if you have the right smart devices and install the right Alexa skills you can make the assistant preheat your oven, set your thermostat, dim or brighten the light and much more.
As far as general tips go, here are some really important ones:
Delete recordings - we all ask Alexa stupid stuff to see what happens. Fortunately, you can delete the evidence by using the app's Settings and History section.
Change name - if your name is Alex, Alexa, Alexandra, etc. go to the app's settings and choose Amazon, Echo or Dot as the word that wakes the assistant.
Easter eggs - there are many hidden commands like "Alexa, tell me a joke" or "Alexa, party time!", but I'm going to let you discover them on your own.
Now, when you've read our tips for better using Amazon's Alexa at home, you may also want to check out some of our other stories about virtual assistants such as: "Enable Google Assistant on any phone with an easy tweak", "How to enable Cortana, no matter which country you're in" or "Top 5 future Siri features".