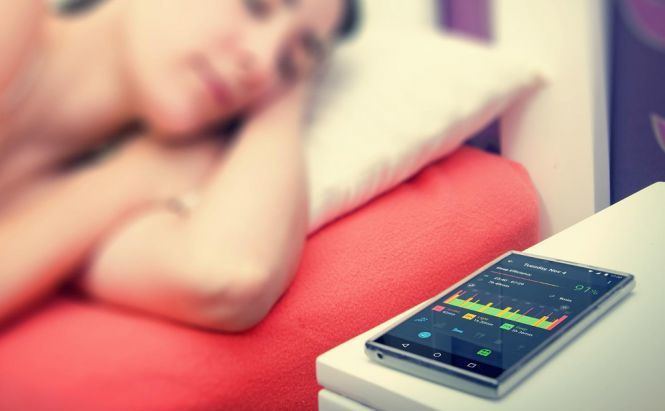 Best Android apps to help you sleep better
We all know that healthy sleep plays a very important role in the quality of our life and helps us feel good throughout the day. Nevertheless, daily stresses, chronic insomnia and other problems keep pinning us down and prevent from getting enough amount of shut-eye. If you're looking for some help in improving your sleep habits, there's a myriad of apps on the Play Store you can try. We've rounded up a few Android sleep apps we think are best to assist you in catching some z's.
Sleep as Android
Sleep As Android
Sleep as Android is a full-featured sleep tracking and smart alarm app. This tool is able to track your sleeping activity without requiring any extra hardware – it uses your device's sensors to detect when you snore or talk through the night. It can use vibrations or audio effects to make you stop making sounds in your sleep, and when you're awake it will show your snoring statistics and give some advice on how to stop wheezing. Moreover, the app will help you wake at the optimal time of your sleep phase and will use gentle sounds of nature for a pleasant waking process. Sleep as Android can be downloaded for free, the unlocked version comes at $4.99.
Sleepbot
Sleepbot
SleepBot is one more sleep tracker for Android that's packed with features. Just like Sleep as Android, the app sports a motion tracker that uses a smartphone's accelerometer and records sounds you produce during the night. The tool will remind you when you need to go to bed, automatically mute alerts and turn the airplane mode on so nothing could disturb you at night. SleepBot will help you improve your sleep hygiene by showing you a detailed debt log and waking you during light sleep. The app comes with no price tag.
White Noise
White Noise
White Noise will not only provide you with the sound of a detuned radio, which is said to promote healthy sleep, it will also offer you quite a range of various pleasant sounds like blowing winds, falling rain or beach and ocean waves to help you relax and fall asleep. You can mix these ambient sounds, create playlists and download free noises from within the app. Additionally, White Noise includes a timer, a smart alarm clock and a glowing clock for night mode. The lite version of the app is free and the full one comes at the price of $1.99.
Twilight
Twilight
If you notice problems with sleeping after you read for a while on your device, the problem might be due to a large amount of blue light effect on your eyes. Twilight is an Android app that will help you reduce exposure to blue light, which might delay your sleep by a whole hour. The app will automatically adapt your screen brightness according to the time of the day and filter blue light on your phone when the sun is out. Twilight is completely freeware.
Relax melodies: sleep and yoga
Relax Melodies
If you find that soothing sounds like rainfall or crickets chirping help you reach the relaxed state and get to sleep faster, Relax melodies: sleep and yoga is the right choice for you. The app will provide you with numerous calming sounds and amazing photographs of nature. You can create your own mix of sounds that you find most effective in putting your mind at rest and even add binaural beats, which are considered to have a relaxing effect on the brain. You can get Relax melodies: sleep and yoga for free or invest $2,99 in the full version with advanced features and a wider range of available sounds.