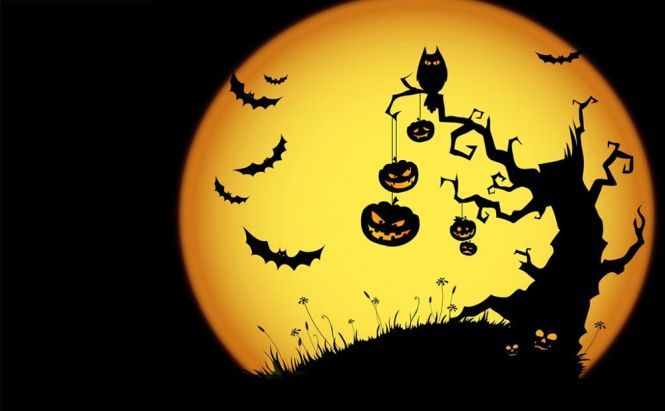 5 spooktacular Android apps to celebrate Halloween
Halloween is just around the corner with all the spooky decorations and dressed up kids begging for candy. And if you have already picked a scary original costume and carved a nice big orange pumpkin, it's high time to get yourself in the spirit of the upcoming celebration with the help of a myriad available Android apps. We've rounded up a few spooky and atmospheric free Halloween apps to help you get in the right mood and enjoy the holiday to the full.
Halloween Live Wallpaper
Halloween pumpkin carver
The best way to start preparing for the celebration is to redecorate your smartphone for the season. There are plenty of wallpapers offered on Play Store, so pick the one that looks most appealing to you. Glowing jack-o'-lanterns, witches riding broomsticks, ghost and cemeteries – you can pick the one that best suits your taste: cute, fun or creepy. And if you need a recommendation, download Halloween Live Wallpaper by Wasabi – it is one of the most popular Halloween themes with a nice rating that offers a bright animated background image.
Halloween pumpkin carver
Now the decorations are up and it's time to create the main symbol of Halloween – jack-o'-lantern. If you haven't cut a pumpkin for the upcoming celebration yet or want to cut some more, here's the best way to train your carving skills! Halloween pumpkin carver allows you to make your own pumpkin using your fingers without leaving a big orange mess around the entire kitchen. Use your imagination and create original patterns while designing your own gallery of pumpkins. The app lets you turn the lights inside the pumpkin on and off, save your images as well as share them with your friends.
ZombieBooth 2
Here's a nice alternative to see what kind of zombie you would make if you're going to wear a costume of some other creepy creature for this season. ZombieBooth 2 will help you get an animated zombie self portrait and customize it to your liking by changing teeth, eyes, background or add additional elements like broken glasses or barbed wire. You can even make a zombie of your pet dog or cat. Don't forget to send the results to your terrified friends!
Ghost Radar
Ghost Radar
Halloween season isn't complete without a little scare, so pick your favorite victims and try this kind of apps on them. Ghost Radar will let you use your smartphone as a detector to spot paranormal activity. The developer states the app uses the gadget's built-in microphone to guide the user to the location of the poltergeist. Turn off the lights in your house for an eerie atmosphere and seek for ghosts together with your friends.
Into the dead
If you haven't checked our list of best Android horror games for Halloween yet, here's one more game to get you in Halloween spirit. In Into the Dead, you find yourself as a lone survivor in an aircraft crash, surrounded by a bunch of zombies. You start running in the dead of night from hoards of zombies that just keep coming towards you. The game offers you an awesome endless running experience when you have to survive by either running or killing zombies. Create a creepy atmosphere with this horror game and get an exceptional scare experience on your Android device!