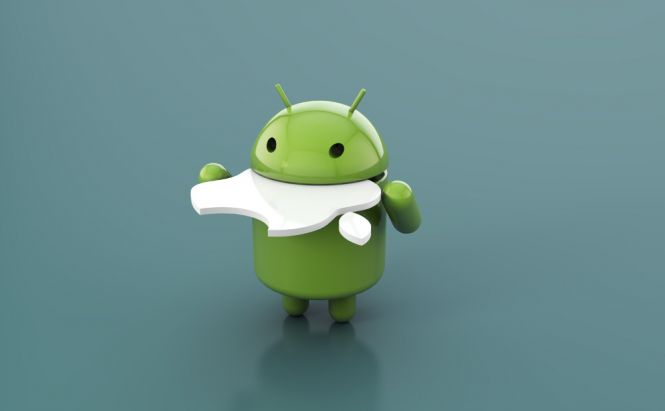 Awesome Android apps you can't find on iPhone
Find it rather annoying that your iPhone-toting friends keep talking about new cool apps available only for iOS and you own an Android? Join the club! We all know that even though almost every major app is available on both Android and iOS, most fresh apps come out to iOS first rather than Android. Nevertheless, Android users can still discover plenty of tremendous apps one cannot find on the Apple's App Store, and chances are they will stay exclusive since they do something Apple simply wouldn't allow. Take a look at our list of 5 best Android-exclusive apps to make your iPhone-wielding friends envy you.
Tasker
Tasker
Tasker is an extremely powerful app that lets you set particular tasks according to actions performed on your phone. In other words, it allows you to decide what your phone will do in a certain situation. For instance, you can set your device to start a particular application as it connects to your office WiFi, turn on airplane mode during the night or make your alarm to play a random song from your music collection. Actually, the possibilities are endless, and soon you will find that Tasker is simply an amazing tool that greatly extends the control of your Android phone.
Unclouded
Unclouded
Unclouded is a pretty handy tool that will let you get control of all your cloud storage services including Dropbox, Google Drive, OneDrive, Box, and other. Moreover, the app will also allow you to find out how much space you've used and whether there are any duplicate files. Unclouded has an easy-to-use and intuitive interface. You won't be able to access more than one account at a time, but the app will let you quickly switch between them. Unclouded is free to download, however you will have to pay $1.99 for the premium version, with which you will get such extra features as uploading, sharing, renaming and deleting files, as well as creating new folders.
Light Flow
Light Flow
Most phones have a LED indicator that flashes to notify you when you have a missed call, a new message or a low battery level, but there are usually no options to customize them. Light Flow is an app that will allow you to easily adjust the color, duration, and rate of LED notifications for individual apps. That's pretty useful since it will let you know what kind of message you've received when the screen of your phone is off. You can use a free version of Light Flow or pay $2.49 and have an option to wait only 2.5 seconds for flashes to change color instead of 20.
Cover Lock Screen
Cover Lock Screen
Cover Lock Screen is another useful Android-only app that puts all your favorite apps on your lock screen. The app replaces the standard Android lock screen and automatically predicts what apps you may want to open depending on whether you're at home, the office or driving in your car. The tool also allows for checking the apps without having to unlock the phone. Cover Lock Screen is a simple and pretty effective app that comes with no price tag.
ADV Screen Recorder
ADV Screen Recorder
If you're looking for a free tool to record your screen in an easy way with no restrictions and requiring no rooting, you really don't need to look any further than ADV Screen Recorder. The app comes with plenty of features including recording with two engines (advanced and default), pausing recording when needed, using rear and front-facing cameras or trimming video among others. Just like the previous four tools, ADV Screen Recorder is exclusive to the platform and simply can't be found on a stock iPhone.