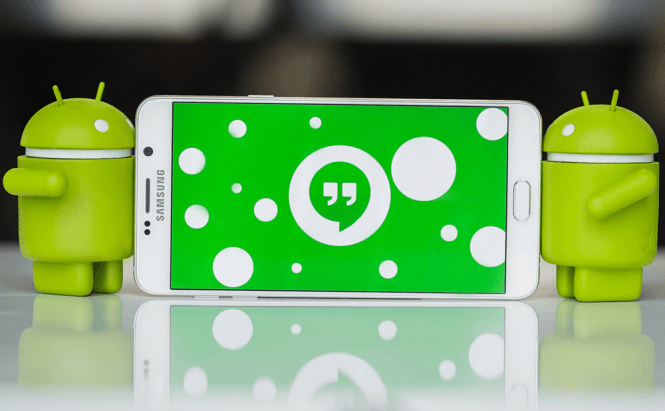 Best Hangouts tips and Easter eggs
Despite the fact that Hangouts by Google is a very popular communication tool, there are still a lot of people who don't know all its features and consequentially can't take advantage of its full potential. Moreover, the application holds a few Easter eggs that are pretty fun to discover and try out. That's why today I've decided to write this short article and show you the most useful hidden features and Easter eggs Hangouts has to offer.
Useful features
As I said, Hangouts has several features that are very handy, but since they're not that obvious, many people don't know about them:
How others get in touch with you - the Hangouts app allows you to control users who can get in touch with you, thus stopping strangers from popping up with random conversations. To get to this configuration, you will need to open the app's menu by tapping the "hamburger" button from the upper side of the screen and go to Settings. Once there, tap the Account Settings button and chose your account. Finally, find the "How others get in touch with you" category, then press Customize Invites and select the option that you want to go with.
Turn off history - while there are situations when it's actually useful to have a record of your conversations, there may be cases when that can be detrimental. By default, Hangouts will save a log of all your chats, but you can easily change this. All you have to do is to open the conversation that you don't want to be saved, then tap the three dots button from the upper-right corner and select the "Turn history off" option.
Delete conversations - in case you forgot to turn off the history or if it's becoming a nightmare to scroll all your conversations, you can easily delete any of them. On the main screen of Hangouts there's a list with all your conversations. Simply long tap the one(s) that you want to select, then use bin icon in the upper-right corner to delete the chats.
Use Hangouts as the SMS app - if you're tired of constantly switching back and forth between the default SMS app and Hangouts, you can easily group all your conversations together by using Hangouts as the SMS application. In order to try this out, tap the hamburger icon, then open the Settings menu and go to SMS. Select the "SMS disabled" option and press "Yes" in the prompt that shows up.
Easter Eggs
For those of you who aren't familiar with the term, an Easter egg is a feature that isn't documented and which has been added by the developers as a joke or bonus for the users who can manage to find it. Hangouts contains quite a few Easter eggs, and since I don't like spoiling surprises, I'll only tell you how you can trigger them, but not what they do. Simply type them in the chat box and press Enter:
LMAO!!
HAPPY BIRTHDAY!!

WOOT!
/PONYSTREAM
/PITCHFORKS
UP, UP, DOWN, DOWN, LEFT, RIGHT, LEFT, RIGHT, B, A (use the directional keys).
If you want to read about other interesting features and Easter eggs, you should check out our previous stories "Helpful Internet Browsing Tips You Probably Didn't Know" or "Handy tips and tricks for Android Marshmallow users"