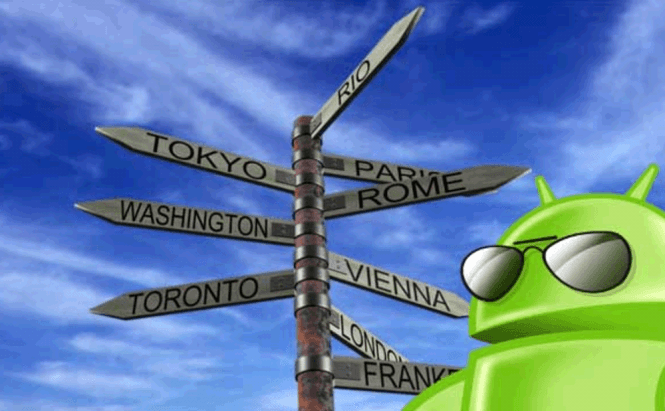 Best Offline Android Apps for Traveling
When traveling abroad or hiking in a remote location, you probably won't be able to rely on a stable Internet connection. The good news is that with just a little bit of planning ahead you may not actually need access to the web to have all the information that you require. There are a number of apps which can transform your Android smartphone into a great traveling companion no matter where you are or whether you can access the Internet or not. Here's a list of some of the best and most useful of them.
TouristEye
TouristEye
If you're one of those people who likes planning trips and vacations, than TouristEye is the complete package for you. This application offers tons of useful information, including recommendations from other people (who have already been there) on which places are worth visiting, texts, photos and maps that will all work offline, so you don't need to worry about roaming fees. TouristEye offers over 10,000 traveling locations and more than 300,000 places to visit, as well as fun activities, all curated by other members of the community. Simply find your desired location while you still have a working Internet connection, download everything you're interested in, then access it offline while you're on your vacation.
World Travel Guide
World Travel Guide by Triposo
World Travel Guide by Triposo is another app which will suggest places to visit and things to do based on where you're traveling to, anticipated weather, etc. Once again, you can download all the information you receive and access it without being connected to the Internet. What's really cool is that each guide includes detailed maps of the country / city / area and text information about the respective location (data on local festivals, culture, cuisine, wildlife, etc.). Furthermore, the app includes two other tools you will most likely need on your travels, such as a currency converter and phrasebooks for the non-English locations you travel to.
Here
Here
Here by Nokia is one of the best offline maps apps you can find in Google's Play Store. This tool contains detailed maps of over 100 worldwide countries that you can download and access offline whenever you need to. The app includes turn-by-turn voice guiding for driving as well as walking, so you don't even need to look at it to go in the right direction. Furthermore, this application offers information about nearby restaurants and shops. One of the things I've found most useful is the set of 3D indoor maps of various shopping malls and airports which help you find elevators, stairs and even specific stores.
City Maps 2Go Offline Maps
City Maps 2Go Offline Maps
Another offline map application, City Maps 2Go Offline, is a very handy offline solution for traveling. This app contains detailed downloadable maps of cities from all over the world, complete with directions, tips and popular nearby attractions. You can also find reviews of hotels, shops, bars and restaurants located near your chosen location, The application helps you plan your entire vacation down to the smallest detail and keeps you from getting lost. It's very popular, so you know that the information you receive is reliable.
TripAdvisor
TripAdvisor
As far as I'm concerned, TripAdvisor Hotels Flights is the king of traveling apps. This application has millions of users and offers an impressive amount of information related to hotels, restaurants, shops, local attractions, etc. from all over the world. What's really cool is that it contains tons of user reviews (over 225 million), so if there's some hidden catch, you'll most likely find out about it beforehand. Another interesting feature that you won't find in many other similar apps is that TripAdvisor will also help you compare flight fares and hotel prices, so that you can easily find the most convenient solution. Furthermore, you can also post your questions concerning your traveling destination and the community (which includes various companies) will provide you with the answers that you require
Bonus App: Battery HD
Battery HD
Unless you were just worried about roaming fees, it's pretty safe to bet that if Internet is a problem on vacation, constant access to a power outlet will also be an issue. This is why I've decided to add to the list Battery HD, a reliable app which will help you keep a close eye on your Android phone or table battery consumption. This tool comes with a cool widget, a handy notification bar, charge alerts and usage charts. Moreover, the detailed information it provides will help you find out if some of the apps you're not actually using are draining your battery, so that you can shut them down.
Bonus App: Wikipedia
Wikipedia
In case you're trying to impress your traveling companions with your vast amount of knowledge about the place where you're vacationing in, I decided to conclude the list with the Wikipedia app for Android, which might be one of the best solutions for you. All you have to do is download the data you're interested in into the application, and then you can access the images and descriptions you saved offline from wherever you might be.