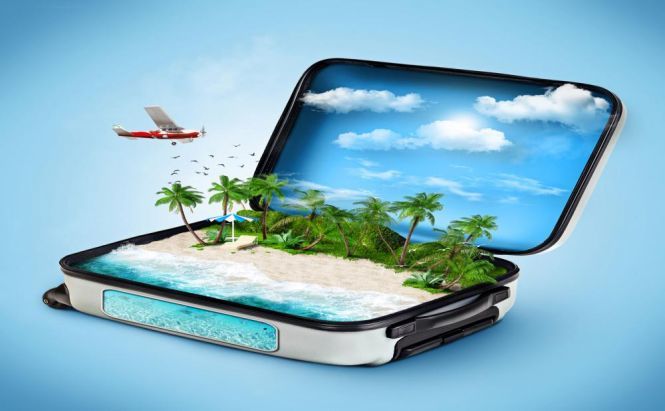 Bargain flight apps: travel at a fair price
Do you like traveling? If your eyes tend to twinkle with pleasure whenever you get an idea of taking a journey, it's high time for you to look for special airline offers at a reasonable price. Here go three popular Android applications that will inform you of the best airline ticket booking deals.
Cheap Flights – Flight Search
Cheap Flights
This app by Cheapflights is an excellent choice if you are a regular traveler. The application lets you easily search and book low-cost and direct airline tickets for dates convenient to you. It's very simple to use Cheap Flights – Flight Search: you just choose your location and destination, decide whether you want return or one-way tickets, set the dates and the number of people (Adults, Children and Infants) and click the 'Search Flights' button. As a result, the app finds a variety of bargain deals for domestic and international flights.
The Smart Value feature strikes the right balance between a departure time, a flight cost and its duration. The application shows the cheapest and the quickest offers and calculates their smart value. Moreover, you can make use of numerous filters and hunt for flights depending on the time of the day, number of stops, airline and airport. Also, Chart View and Price Calendar compare prices of different airlines and indicate when it's more reasonable to buy tickets.
To sum up, Cheap Flights – Flight Search is a nice app that monitors airline prices and helps you find really interesting offers.
Skyscanner - All Flights!
Skyscanner
Another decent alternative is Skyscanner - All Flights! by Skyscanner Ltd. This application provides you with many tempting offers to reserve flights at an affordable price. The same story: you select among One Way or Round-trip, set the places and the departure date. The app scans a database of world airlines (including charters, high-end and budget airlines), compares ticket prices and gives you hot travel deals.
If you just seek adventure and don't exactly know where you want to fly, leave things to chance and use the Everywhere search. While browsing, you receive no-frills flights from the closest airport. The application also allows you to look for tickets by criteria like take-off and landing time, cabin class and airline. After you make your choice, the app provides a direct link to the travel agent or airline where you can immediately pay for the flight.
Finally, Skyscanner - All Flights! is a reliable app for you to get best flight deals no matter whether you plan your journey in a good time or make a trip on impulse.
KAYAK Flights, Hotels & Cars
Kayak
The feature-rich service by Kayak lets you find lucrative offers to book flights, hotels and cars in advance or just before starting your journey. Kayak Flights, Hotels & Cars is a real godsend as you have easy access to a huge database of useful traveling data at your fingertips.
Here, you insert the places, the date and the sum of money you are ready to pay. Then just check the Price Alert section to look for special offers. With Flight Tracker and Airline Info, you are always informed whether your plane is on time and may call the airline if there's any inconvenience. Then the app allows you to have a look at a wide range of hotels in your destination. Using this service, you are able to monitor how much hotels cost and how many starts they have. Besides, there is a short description of every dwelling with a detailed map. You can hire a car the same way.
In conclusion, I highly recommend this app, since it provides explicit information and is of great help for any frequent traveler.
Use these apps, enjoy your journey and discover the world for yourself.