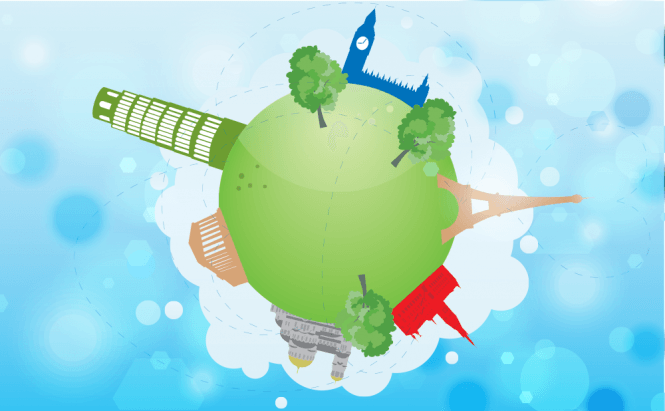 8 Android Apps for a Nicer Journey
It's winter and it's terribly cold. As far as I'm concerned, winter is the best time for traveling: it's so great to escape the ice-covered ground and frosty air, and actually have fun bathing in warm sunlight. The only thing that's probably keeping you from rushing to the airport is the great amount of info you need to collect in order to ensure yourself a convenient trip: what hotel to book, what to say to your dearest, how to organize your itinerary, where to eat, what to visit, etc. And all this while trying to save some money, of course. Luckily, technology comes to the rescue even in cases like this. Let's have a look at the apps that could save us some effort and prepare us a nice journey.
We've already given you some tips on how to create an individual travel map with your favorite locations and where to get the latest exclusive limited-time-only airfare deals. Now I'm happy to tell you that there are some Android-based apps that could make for an even nicer journey.
High time to travel!
What deal do I jump onto?
The problem of too much choice is always there (hand in hand with the problem of too little choice). Luckily, there're a number of apps to give you a helping hand. For instance, Kayak gives you the possibility to compare travel deals, hotels, flight fares, and so on. Just like that, on the spot, you can reserve a nice cheap hotel from dozens of similar ones, and get all the necessary travel information.
Do I have to pay for Wi-Fi?
If your idea of traveling doesn't involve seeking loneliness and isolation, you'll certainly need access to the Internet to get fresh news and share your emotions with relatives. Free Zone WiFi could be of great help in this case since it detects public networks and automatically syncs all your accounts.
Do calls have to be so expensive?
You know how extortionate are those fees that your carrier charges you abroad! For those who don't want to get robbed blind, WhatsApp Messenger is a nifty solution. There are no tricky hidden costs, and a number of options (like not sharing your location, not sending videos and images, etc.) can reduce your expenses even more.
What are my rights?
Ignorance of the law excuses no one, so knowing your rights is vital. The app Your Passenger Rights provides you with necessary info on travel rights, which is handy if your luggage goes missing, for example. The app battles for your interests at the airport and railway stations.
Gosh, where am I?
What if I get lost?
If you often get lost or can't find the closest whatever, it's high time you made use of AroundMe World. The program is simple enough: it reveals your current location and shows the nearby surroundings.
What if I need a tour guide?
If you enjoy the company of people with cameras, it's always good to join some guided tour. If not, there's a trusty alternative for you: the mobile version of Wikipedia. I mean Wikihood. It is designed to satisfy your curiosity about any place and respond to your questions on history, economy, politics, etc. It's quite veritable, too, as long as you consider Wikipedia itself veritable enough.
And if I'm a hearty eater?
Sure, there are many places where you could have a snack, but it's always nice to try something that natives themselves prefer. For that, you can employ GPS Food Finder. The software offers search for over forty types of cuisines to suit any taste; and it uses a large restaurant database covering almost the whole world. I can name only one disadvantage of the app: it's a bit dodgy in terms of cuisine categories. If I want to regale myself with a lobster, I hardly ever search in the sushi category, but that's how it is.
Let's have a bottle of wine
And if I'm no wine expert?
For those people who, like me, aren't exactly experts in wines, Vivino Wine Scanner may prove useful. The idea is extremely simple: you take a picture of the bottle of wine you're going to enjoy and the program instantly recognizes the beverage by searching its vast wine database. I especially like that the app can even work offline.
I'd like to underline how easier life is when you're techy kind of person. You can be all conservative and organize your travel in an old-fashioned way, making dozens of calls and drawing up lists and routes, but you can't ignore the fact that there's a sea of apps that allow you to save lots of time and money. So start enjoying yourself already!