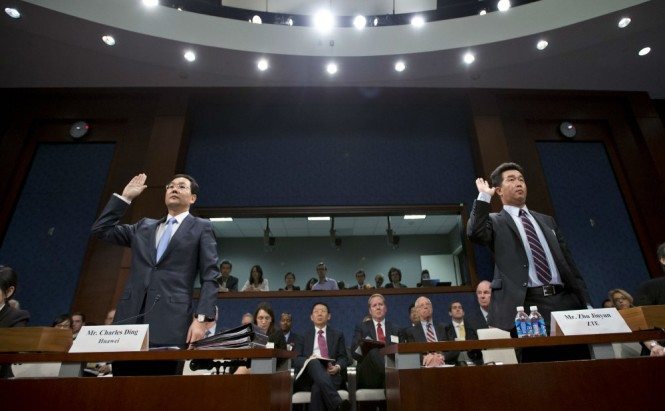 Huawei and ZTE Consider U.S. Charges to Be Protectionism
The U.S. House of Representatives Intelligence Committee recommends U.S. carriers to refuse any cooperation with Chinese manufacturers Huawei and ZTE in the interest of national security.
Earlier on Monday, the House Intelligence Committee introduced a 52-page report with the results of their investigation of the famous Chinese telecom equipment manufacturers Huawei and ZTE. The report accuses the two Chinese telecom giants of being a treat to national security and discourages American companies from using their products. The authors of the report believe that the PRC government may use Huawei and ZTE equipment for espionage activities in order to handle sensitive data over U.S. computer networks.
According to the report,
"Neither company was forthcoming with detailed information about its formal relationships or regulatory interaction with Chinese authorities. Neither company provided specific details about the precise role of each company's Chinese Communist Party Committee."
Based on these facts, the committee concluded that American businesses should find another suppliers of telecommunication equipment.
Chinese Foreign Ministry spokesperson Hong Lei, commenting on the report of the American party, urged the U.S. to "respect the facts and abandon prejudices", stressing that "the Chinese telecom companies are international activities based on market principles, their investments in the U.S. are of mutually beneficial nature."
The companies in question issued official statements stressing their innocence to allegations put forward by the American side. Huawei called the report a mix of "rumors and speculations to prove the non-existent charges." Huawei continued by showing their concern about the true nature of the report:
"We have to suspect that the only purpose of such a report is to impede competition and obstruct Chinese ICT companies from entering the US market."
To sum it all up, analysts believe that the allegations against Huawei and ZTE arose from politics rather than security considerations. In September, representatives of Huawei and ZTE were at the committee meeting, where they again stated that their companies are not associated with the government, and under no circumstances can they prevent the use of their equipment for cyber attacks.
Analysts point out that almost all of the world's leading manufacturers of telecommunication equipment have their businesses based in China. That is why Huawei and ZTE both insist on investigations being held in every company that produces telecom equipment in China. What's more, the U.S. elections are approaching, and the relationship with China is an important issue in the politics of each candidate. Could we assume that the current events are a delicate political game the meaning of which will be fully revealed years later?