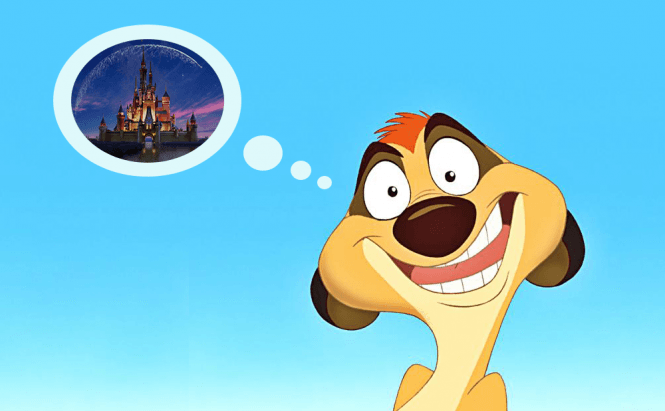 How to get prepared for Disneyland trip
So, you have firmly decided to set out. You have really ambitious targets such as getting Lion King's autograph, taking a selfie with Mickey and buying up all the cotton candies through thick and thin. Preparation for the magic trip to the castle of the childhood dream is no less exciting since you have to do plenty of pleasant things. The options are many: you need to plan a lot, to think out when to buy tickets, what to eat, where to sleep&shop and so on. To simplify the task, I've found some Android apps that might help you orient yourself better on the territory of the huge kingdom of miracles.
Disneyland
In my opinion, the app which should be installed on your device first is Disneyland – the one offering a complete list of services. No matter if you travel with friends or are in expectation of seeing the rapture of your children – there is really useful information for the whole family inside the official app. For example, you can easily purchase tickets to avoid ticket lines, know the characters' location in advance to take a picture with or have the map of the park at hand.
What I like the most is that the app shows wait times, which prevents you from nodding in lines. What is more, taking into account the fact that the Disney park is really huge, it's always wholesome to check FastPass Return times. The GPS-map navigation will simplify your walk efforts and suggest nearby restaurants, shops and much more. There are some additional details on park hours, show times, schedules, hotels, prices, etc.
Download Disneyland for Android
Wait Times for Disneyland
Curious enough, Wait Times for Disneyland actually shows Disneyland park wait times. The app is really short-spoken, which is very suitable for those who are searching just for that particular feature. In case you're looking for extensive descriptions or all-in-one app, it's better to look for something else. The app fulfills its main option and that's more than enough, I think. Everything is clear there. The developers also show the nearest rides and let you track the time in minutes and see when a ride is closed or overcrowded.
Download Wait Times for Disneyland for Android
Disneyland Inside Out
This magic app is full of functionality and interesting offers. Inside Disneyland Inside Out, the information about numerous locations, schedules, attractions, wait times, shops&restaurants, restrooms and maps is displayed. If you rely upon other visitors' reviews, it's important for you to know that such an option is in the app. Facebook sharing for faster access is embedded too. Follow the maps and read interesting news about Disneyland, its attractions and characters.
Download Disneyland Inside Out for Android
Disneyworld Offline Guide
When you're online, there is nothing easier than finding the Indiana Jones park or the Cinderella castle in Disneyland. You just Google it and that's it. What to do if there is no Internet connection within the nearest 5 miles? The answer is simple – download Disneyworld Offline Guide before your trip. It easily advises where to stay or what to see and visit. There is no need for tourists to buy a local SIM-card since all the information is stored on a device. The app maps will not only show you the way, but will also display some info regarding any of the stops (including driving routes).
Purchase Disneyworld Offline Guide for $1.49
DW Maps
There are plenty of things to do in the Disney World. What exactly? Find out the answers in the DW Maps app. Those digital maps won't get wet or torn off. They're always in your smartphone or tablet. The app won't let you get lost and force you ask people where you are since it shows your current location in any park. The only disadvantage is that you need to be online to use the app. All the rest (including news and guides) is wonderful and the app functionality is really useful.
Download DW Maps for Android
In conclusion I would like to remind you that it's necessary to get prepared for the trip to Disneyland. Don't over-pack to feel free during the magic journey to the fairy-tale; remember about in-park transportation to move more comfortable; download any of the most suitable apps from the list and, of course, don't miss a fantastic evening show with tens of life-size puppets making parade in front of your eyes. It's so amazing! FYI: you can book some tickets via the official app mentioned above or via the official website.
In case you're interested in Disney Studio and everything that is closely connected with it, you may read the article which is called 'The Disney animated miracle' or look through 'Disney's Circle - a new way to keep your kids in check'. Cartoon lovers may find the article called 'For Those Who Want to Be a Cartoonist' even more attractive.