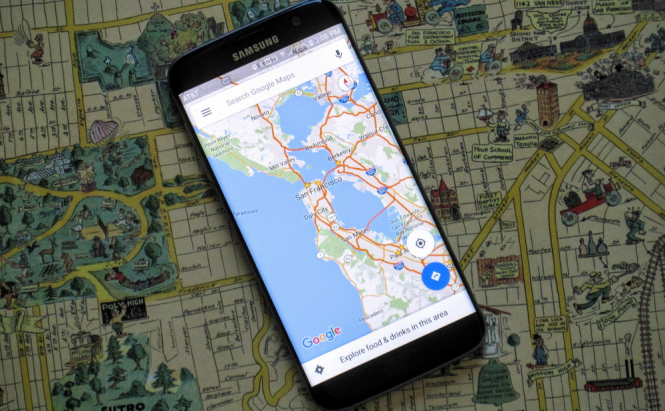 Google Maps problems you can face
Given its vast amount of useful features, it's no big surprise that Google Maps is the go to application for most of those in need of directions or transit related-information. The app won't just show where a place that you're looking for is, but it will also display the route that you need to take to get there, how long it will take by foot, by car or by public transit, how busy that location is, if it's wheelchair accessible or not, give you traffic alerts and more.
Additionally, just recently, Google has added a new feature that's designed to help the users with their daily parking woes. Basically, what this does is that once you choose your destination, besides the regular directions and traffic information, you will also see how difficult it is to find a parking spot near that location. There are three levels of difficulty, easy, medium and limited represented through an easy to get color code. Since being able to correctly estimate the time that you're going to spend trying to find a parking spot means that you won't have to arrive late or find something to do to fill the time because you came too early, this is quite important. Unfortunately, as far as I know, this feature is still a work in progress and it's only available in a number of metro areas across the U.S: Atlanta, Boston, Charlotte, Chicago, Cleveland, Dallas/Fort Worth, Denver, Detroit, Houston, Orlando, Miami, Minneapolis/St. Paul, New York City, Philadelphia, Phoenix, Pittsburgh, Portland, Sacramento, San Diego, San Francisco, Seattle, Tampa and Washington.
Unfortunately, just like every other thing in this world, Google Maps isn't perfect. Even though in the U.S. there are quite a few Google Maps cars constantly moving on the roads, trying to assess any change in the infrastructure, traffic levels and other similar things, you may still happen upon some inconsistencies. People reported wrong names assigned to roads, the road being different than it was shown on the map, closed or block roads not marked accordingly or wrong info about one or two-way streets. In other parts of the world, errors are even bigger: roads being marked on the map that don't actually exist in reality or wrong addresses and markers being displayed. In case you're forced to face one of these issues, you should remember that the app is actually free and that we can all pitch in to help make things better by reporting the problem. To do this, all you have to do is to tap the Menu in button in Google Maps, then go to Send feedback --> Edit the map. Now, just follow the instructions and tap Submit when you're done. Just so you know, actual people verify your changes, so it might take a while until the change that you made goes into effect. Also, if you have the Lite version of the app, you won't be able to report errors.
Since we were already talking about Google's products, you may also want to read: "Google Earth: explore our planet and not only" or "Meet Google's new self-driving minivan".