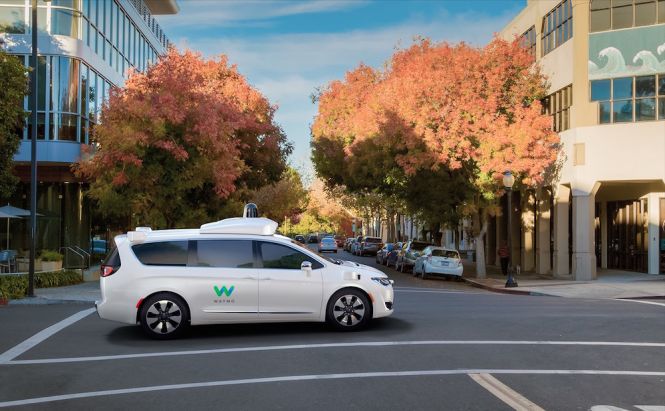 Meet Google's new self-driving minivan
Waymo, Google's startup, announced at the North American International Auto Show that they will soon deploy their self-driving Chrysler Pacifica minivans on the public streets for testing. On the same occasion, the company also showcased its autonomous car for the first time. The hybrid-powered minivan will be hitting the roads in California and Arizona where Google's self-driving Lexus SUVs have already operated numerous miles the past couple of years.
Waymo - Fiat Chrysler partnership
The two companies established their partnership back in 2016. Later, they started working together in Michigan and integrated Google's technology into the minivans. Their goals were simple: to make roads safer and to provide assistance to those who cannot drive. It comes as no surprise that the end result of this collaboration is a nicely-designed autonomous vehicle that's packed with thoughtful technologies.
Minivans are mostly used to transport families. When it was first announced that Waymo will launch a self-driving minivan, the company also declared that they will provide several optional safety features, such as blind spot monitoring, lane departure alerts, and many others.
Chrysler Pacifica

minivan production

John Krafcik, the self-driving company's CEO, also said that, for the first time, they will build their own sensors, mapping system, and cameras. This way, they will significantly reduce the cost of production for these autonomous minivans. For instance, in the past, Google purchased LIDAR sensors for their self-driving cars from third-party companies spending large amounts of cash. Building their own sensors reduces production costs by 90%.
Waymo's LIDAR Sensor
Unlike its predecessor - Waymo's "pod" car, this minivan will come with space for 6 passengers and provide steering wheel and pedals.
Minivan Interior
Latest rumors
There is a rumor going around that the Waymo company plans to introduce a self-driving ride-sharing service which is similar to Uber and Lyft. An official statement has been made by John Krafcik, Waymo's CEO, regarding personal transportation and other goals of the company but no official information was released regarding the aforementioned ride-sharing plans. If the company manages to introduce this service, Uber and Lyft will definitely have some competition on their hands.
Waymo's minivan on the road
To sum things up, only time will tell whether these "smart cars" will be available for the public or not. If the tests produce positive results, with no car accidents or other unfortunate events, it's safe to say Waymo's self-driving vehicles will definitely make their mark on the personal transportation field and ride-sharing market.
If you want to learn more information regarding car-related tech, you should check some of our other articles: "Android Auto now works in every car" or "Google Maps will soon tell you the speed limit while driving".