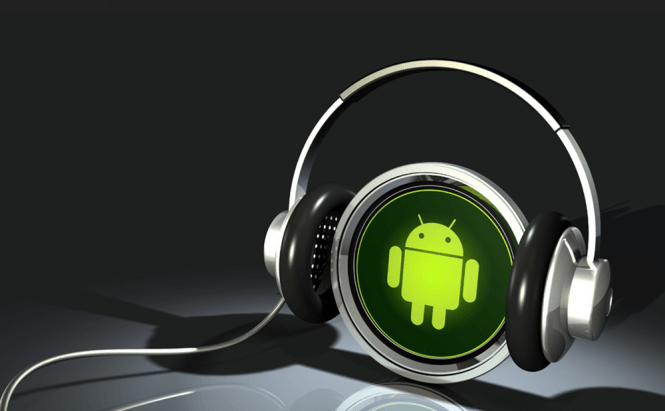 Best Android apps to play music stored in the cloud
Nowadays, there are a lot of choices when it comes to music streaming services such as Spotify, Apple Music or Google Music, but some people would rather listen to their own collections of songs. Furthermore, many prefer storing their songs on cloud services, as this makes the tunes easier to access from any device and saves internal storage space. In case if you're looking for reliable ways of listening to the music you have on your cloud accounts, here are some of the best Android apps that can help you out.
CloudPlayer
CloudPlayer
Let's start things off with CloudPlayer, one of my favorite tools for listening to music. This app is actually quite cool, as it can both act as a traditional music player and connect to your cloud accounts and use the music from there. The application can be used to stream songs directly or download tunes to your phone in case if you plan on listening to them offline. CloudPlayer works with Dropbox, OneDrive and Google Drive, provides support for lossless (high-quality) formats and offers a cool 10-bands equalizer. Moreover, this app offers some handy features, such as a Wi-Fi mode that will make sure that you don't use your cellular data (which is usually capped), built-in support for AirPlay and Chromecast, the ability to upload songs directly from its interface and cross-fading effects.
Beat - Cloud & Music Player
Beat
Beat - Cloud & Music Player is another nifty Android app which can stream music from the cloud or help you download it for listening to offline. The application offers support for the most popular cloud storage services: OneDrive, Box, Dropbox and Google Drive. What's really great about this tool is that it provides tons of customization and convenience-related features such as floating buttons, a simple folder organization system, an equalizer and a sleep timer for those who like to drift off into the dream world while listening to music.
My Music Cloud
My Music Cloud
What makes My Music Cloud stand out from the crowd is the fact that, unlike all the other apps on this list, it offers support for the music you store on iTunes. Additionally, this tool is also able to import music from other services such as Google Drive, Dropbox or Windows Media Player's Library. The application offers unlimited free storage space on its own cloud service and the ability to listen to your songs in offline mode, helps you view the lyrics while listening to a tune and offers handy playlist-related features. Being totally honest, My Music Cloud isn't one of my personal favorites, but, if you were looking for a different way to listen to music from iTunes, this is one of the few apps that I know off which can help you with that.
AirStream
AirStream
While not exactly an app specially designed for music-listening purposes, AirStream is capable of helping you stream the songs you save on cloud storage services such as Dropbox, OneDrive or Google Drive. Additional functionality enables you to use your Android devices to open media files (videos, music, photos, etc.) stored on your PCs. Furthermore, the application offers Chromecast support for watching movies on your smartphone or tablet. Finally, AirStream is pretty easy to setup and can automatically connect to all the computers on your network, so it's easy to use even if you aren't a tech savvy person.
CloudAround
CloudAround
Last on our list, CloudAround is one of the most versatile solutions for streaming music from the cloud, as it can work with a wide range of services such as Amazon S3, Rackspace Cloud Files, Dropbox, One Drive, Box and Sugar Sync. (Unfortunately, if you need support for Google Drive, you will need to choose the premium version of the application.) This app also allows you to download songs to your phone or tablet and store them in case if you want to listen without a working Internet connection. Additional advantages include album art support, the app's capability to automatically recognize songs and Last.FM Scrobbling.
If you're interested in my subjective opinion, I already said that I prefer using CloudPlayer, but each of the names on this list provides something extra such as support for additional services or a cool look, so it's up to you to decide which one best suits your needs.