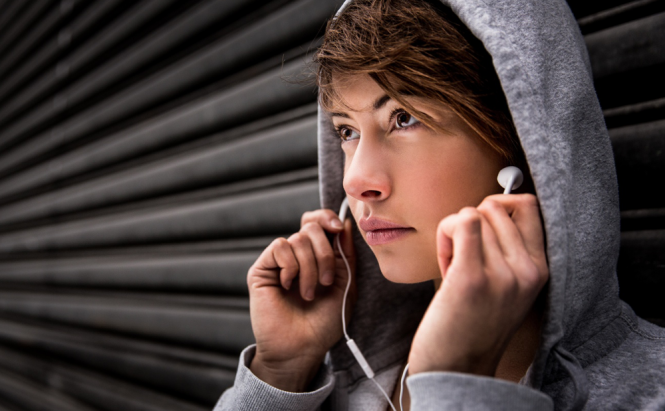 Google's original podcast "City Soundtracks" is now on
Who doesn't like a good podcast? We sure do. There's nothing better than turning on your favorite show on a bus, or a long jog, or just as a background murmur while you're studying. Podcasting is a steadily growing media that slowly but surely replaces the dying standard radio broadcasting. While there are a lot of indie shows out there, it seems like every major streaming service now tries to attract new listeners with fresh and original content – just look at Spotify or Apple Music! Now it's time for Google to step into the game. Meet "City Soundtracks" – a new podcast series for Google Play Music that mixes your thirst for travel and discovery with music and stories from your favorite artists.
The format of the show is fairly simple – each episode brings in a famous musician or a band to talk about their music in context of the city they grew up or worked in. Listeners can embark on fascinating trips through the streets of the artists' hometowns, accompanied with little conversations about the moments and people that directly influenced their work. Add a couple of songs to illustrate these memories and you'll get the gist of "City Soundtracks". As a neat little bonus each episode is paired with a playlist created by the artist and available directly through Google Play – adding a sense of discovery to every show.
"City Soundtracks" is the first original podcast for Google Play
The episodes are relatively short – no longer than 15 minutes each – and are hosted by Hrishikesh Hirway. Some may recognize his name from another popular music podcast – "Song Exploder". There are already three episodes online featuring such artists as Kehlani from Californian Oakland, Big Freedia from New Orleans, and Spoon from Austin, Texas. The show is available for free for anyone who has a Google account, however as for now it is on for the US and Canadian listeners only. If "City Soundtracks" turn out to be a success we are almost certain to see the expansion both in the artists' roster and the covered geography in the very near future.
The "Soundtracks" is the first attempt by Google to provide original content for its streaming service. An attempt that is brave at best in the market dominated by such giants as Apple Music, Spotify and Tinder. If it does ok – expect more authentic programming to pop up on Google Play in the future. As for now Google Play Music seems to be more concerned in expanding its listener's base rather than in getting any sufficient revenue, so be sure to check it out while it's free.
If the article hit the right spot, you might as well enjoy our recent music-related entries, such as "TSC Music is a music app that wants to improve your hearing" or "Facebook pushing record labels for music licensing deals".