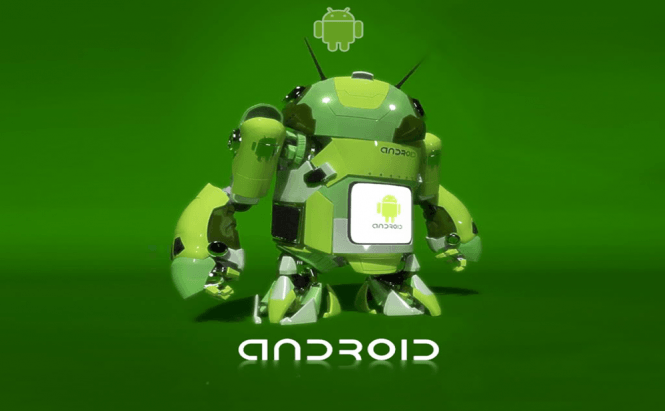 Top 7 Apps For Your New Android Smartphone
For the first few days after you buy a new smartphone you're generally pretty excited about all the stuff it features. Unfortunately, when the dust settles, you realize that your lovely device lacks certain functions you may need and thus makes you search the solution by yourself. Here come the top 7 applications which will transform your Android-based handset into a truly practical gadget.
7. Tiny Flashlight + LED
Tiny Flashlight + LED
When you drop your keys in a dark alley or the light goes out in your flat, you constantly ask yourself where did you put the flashlight. Tiny Flashlight + LED offers a very simple yet efficient solution for this problem. This free app can turn your phone's camera or screen into an effective illuminating device. What's great is that you can integrate the application into the smartphone's locking system, so that you can use it without wasting any time. Additional features include strobe (blinking) functionality and support for Morse code messages.
6. TuneIn Radio
TuneIn Radio
TuneIn Radio gives you access to over 100,000 radio stations from every corner of the globe. This free app will allow you to listen to the radio stations available in your geographical location and keep you connected with the most relevant news, sports events or your favorite music. Furthermore, you will be able to select and follow your favorite radio station while having at hand a live feed of what's currently playing. The Pro (paid) version of TuneIn Radio will enable you to save the audio content of the radio streams. To make sure you're fully informed, I will tell you that this app has a major drawback: it will keep running and consume your battery constantly, even when you're not using it.
5. Google Translate
Google Translate
When you're in a foreign country or need help with translating a text, you can find everything you need for the task right on your smartphone. Google Translate is a free Android app which will aid you in translating words, sentences or even entire texts between over 80 different languages. This application has a few really handy features like the ability to work offline or the capability to save your translations. Furthermore, you can use multiple input methods for the text that you want to translate. The tool will recognize voice reading, hand writing and can even work with scanned pictures.
4. SwiftKey
SwiftKey
I don't know as for you, I think, typing on my phone's keypad can be a real pain. My fingers are much bigger than the keys, so I always press the wrong button by mistake. A tool like SwiftKey can be a real asset, as it offers you a fast alternative to the traditional way of typing. The app uses advanced prediction algorithms to guess the words and emoticons that you are about to write. Furthermore, it also features smart auto-correction techniques and support for over 60 languages. This application might be wrong about the word that you are trying to spell on a few occasions, but, most of the times, it's a real time saver.
3. Dropbox
DropBox
If you're not familiar with this free app, you really should. Dropbox is a cloud storage service which can be installed on all your devices (desktops, laptops, smartphones, etc.). The way it works is very simple to understand: you can save a file (document, picture, video etc.) into the Dropbox and it will be automatically stored on all your other computers or gadgets where the app works. Furthermore, the tool can also save the data on the Dropbox website, making it accessible from anywhere on any device.
2. Weather Signal
Weather Signal
Probably the most accessible apps on smartphones are those that give you information about the weather. Weather Signal is a free tool which turns your Android smartphone into a mobile weather station. This application uses the sensors embedded in your phone to get information about the weather in your exact geographical location, then turns it into user readable data. What's great about this Weather Signal is that it saves and constantly updates the data from all its users, sharing it with the entire community, so in case you want to travel to a different city you will see real-time info about the weather that you will encounter there.
1. Google Goggles
Google Goggles
This is one of the most useful free apps you could have on your smartphone. Google Goggles allows you to take photos of paintings, landmarks, popular places, QR codes, barcodes, etc, scans them and then gives you tons of useful information about the content of your picture. It's just like the Google Search engine but instead of typing your query, you simply show it a picture about the desired subject. As long as an image that resembles yours is found in the app's database, your thirst for knowledge will be instantly satiated. Furthermore, its barcode scanning capabilities make the tool a trustful companion for going shopping.