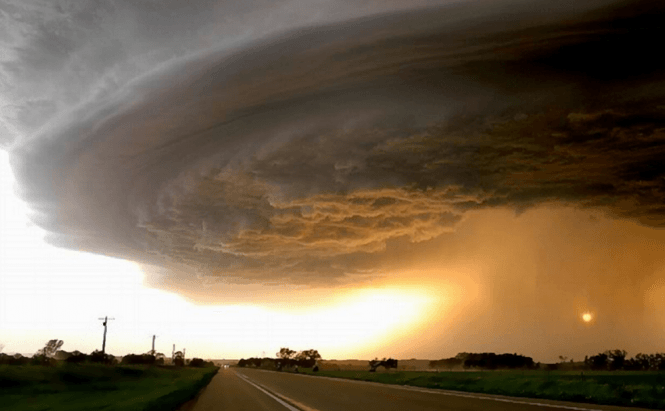 The Best Free Weather Apps for Your Android Smartphone
Knowing what the weather's going to be like in the next few hours or days is quite a big deal. A precise weather forecast can help you with the simplest things like knowing how to dress for the next day as well as with the more important ones, such as making sure that your business or party plans for the next weekend go smoothly. Since you can't permanently carry your computer or laptop with you, here are the best weather apps that you can get on your Android mobile device.
Yahoo Weather (Free)
Yahoo Weather
I've said it before, elegance and simplicity are some of the best qualities that you can find in an app. Yahoo Weather has actually won a few prizes for its interface looks and for the fact that it won't bother you with too many unnecessary features. Add to that the app's precise forecasting capabilities, and you will understand why this tool deserves to be on my list. This application will present you with images of your city, automatically adjust the time to your location and show the weather conditions. Furthermore, in case you want to plan ahead, you can also get a five day forecast.
The Weather Channel (Free)
The Weather Channel
The Weather Channel is one of the most appreciated forecasting apps on the market. Besides regular features such as accurate predictions, ten day forecasts and a clean interface, this application also offers a few special functions, such as severe weather alerts or some of the best weather (radar) maps that you can find. Moreover, one of the coolest things about The Weather Channel is a a feature called Social Forecast which allows regular users to pitch in and improve the quality of the weather services by offering reports and pictures depicting the weather in their area.
AccuWeather (Free)
AccuWeather
AccuWeather is an app for those who believe that even the smallest details matter. This application can provide you with hourly, daily or 15 day forecasts as well with weather alerts for critical events, such as thunderstorms or hurricanes. Furthermore, the tool has the capability to give you minute-by-minute weather predictions for a short upcoming time frame. Lastly, AccuWeather can integrate with your calendar app, and it also allows you to easily share your location and weather conditions with your friends via social networks.
Weather Underground (Free)
Weather Underground
Weather Underground is really cool for all those who actually have a passion about observing and talking about the weather. This app has a strong community and its social features allow the users to conveniently enter their own observations about the weather at their location. Recently, Weather Underground received a graphical overhaul, and it now has a cleaner and better-looking interface. What's really cool about the app is that it offers ultra-local information, not only your city, but actually your part of town.
1Weather (Free)
1Weather
What I really like about this application is that it's really easy to be tailored to your needs. The app can provide you with real-time hourly forecasts and in case you want to plan out your entire week, the tool will also offer predictions for a period of up to seven days. Extra features include severe weather alerts, lunar and sun phase indicators and the possibility to easily share the data within the app via SMS or with your friends from social networks like Facebook, Twitter, G+, etc.
GO Weather Forecast & Widgets (Free)
Go Weather Forecast & Widgets
Go Weather Forecast & Widgets is another highly customizable tool that won't only offer you precise information about the current and upcoming weather conditions, but will also help your phone look good. The application offers a wide collection of themes and widgets, so you will surely find something that you like. Extra features include wind, humidity and precipitation forecasts, image sharing capabilities, weather maps, radar maps, etc.
Weather XL (Free)
Weather XL
What I really like about Weather XL is that it provides beautiful animations which represent the meteorological phenomena that are currently happening. It's not that special, but at least it's something different from most of the others. In every other aspect, Weather XL is pretty much everything you would expect a weather forecasting app to be. The application offers hourly updates, predictions for up to ten days, satellite and radar maps, etc.
Weather 14 days
Weather 14 Days
As you've probably guessed from its title, Weather 14 days is an application that can provide you with weather forecasts for the current week as well as for the next one. This tool is really useful for those who are trying to plan ahead for a holiday. One of my favorite features is the application's capability to provide you with information about the ski resorts that you are interested in. Furthermore, the app provides hourly updates, three-hour forecasts for the rest of the week, wind chill information, etc.
Warning: even though all of the applications on this list can be installed and used for free, some of them may offer in-app purchases.