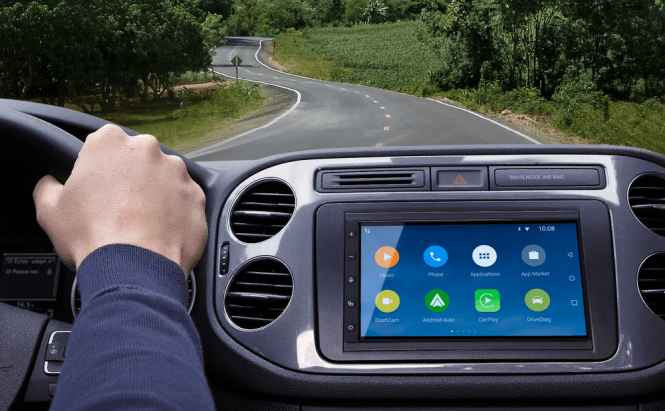 Android Auto now works in every car
Trying to fiddle with your phone while you're driving a car is always a bad idea and this is why Google has developed a powerful system that can be safely used. It certainly refers to Android Auto. However, up until recently, if you wanted to run Android Auto in your car's infotainment system, compatibility would have been an issue as there were only around 200 car models that could run it. But now the app works for all modern cars as Google made it run directly from your phone.
The latest update to Android Auto makes the system compatible with every car that you can connect your phone to via Bluetooth. All you have to do is to download the application, then run it and you will instantly get a downsized version of Android Auto system right on the screen of your phone. What's even cooler is that you can set the application to start automatically each time your phone connects to your car's Bluetooth, thus saving a lot of time.
So, what are the advantages of using Android Auto from your phone? To begin with, while the app is running, your phone is distraction-free and doesn't bother you with unimportant notifications such as Facebook updates or other things that you don't need to look at while you're driving. Additionally, you can use voice commands like "Call wife", "Take me home", "Take me to the nearest gas station", "Play Jethro Tull" and more. However, in order to use the vocal commands legally, you will need a car that has button with a Bluetooth embedded in the steering wheel so that you won't need to constantly touch your phone. The IT giant promised that it will add OK Google capabilities to the application, but they are still a few weeks away.
Android Auto
As I previously stated, the latest Android Auto update not only made the system compatible with every modern car, but also introduced several new features and, as far as I'm concerned, the biggest improvement is the one regarding the interaction with lists. If you used the app before, then you surely know that whenever you opened a longer list such as all the songs from a specific artist, you could only scroll through the first few entries. That's no longer the case as the system now allows you to search within the entire list by choosing the first letter of the entry that you're looking for.
Another cool thing that has just been added is the ability to safely communicate with your friends from Messenger while driving. If you have the latest version of Facebook's Messenger installed on your phone, when the Android Auto app is running, the messages that you receive will be read to you through your car's audio system and you will be able to either use a preset answer or dictate a custom one. Lastly, Google also promised that it's going to integrate Waze into Android Auto, but we have to wait a little longer for it.
If you're interested in cars and car-related gadgets, you should check out some of our older stories like: "Are flying cars really almost here?" or "Hyundai Smartwatch App: Control Your Car From Your Wrist".